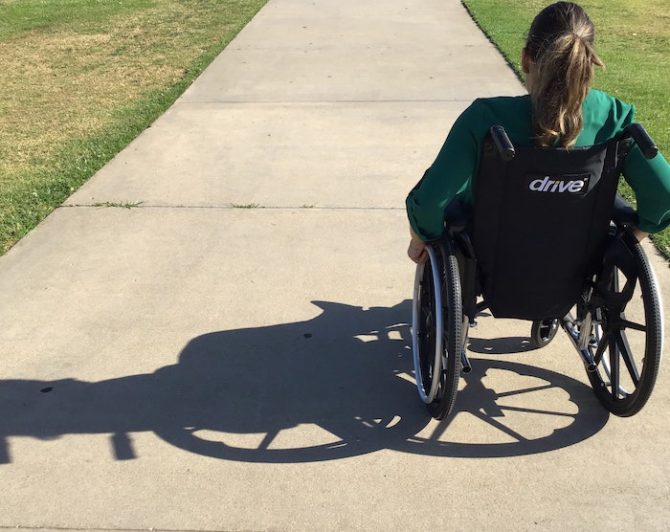 Getting outside is great for both physical and mental health. Research indicates that those who spend time in nature experience a reduction in stress and anxiety.

Some people believe that being in a wheelchair means outdoor adventures are not possible. That's not the case at all. With the right preparations, you or your loved one can have a great time performing a range of outdoor activities.  

Below, we'll go over five fun activities for disabled adults in wheelchairs. Plus, we'll take a look at equipment that helps make these excursions enjoyable.

This article covers what you need to know before you head out from adaptive wheelchairs for hiking and visiting the beach to outdoor clothing for wheelchair users.
Pool Days
When the weather begins to warm, it's only natural to want a pool or beach trip. A relaxing dip in the pool is possible with the help of reliable equipment. Many wheelchairs are not built to be in wet conditions, so consider utilizing a special chair that is built to withstand exposure to water. The Mobile Aquatic Chair (MAC) features a plastic seat and stainless steel frame making it ideal for poolside use.

If entering the pool poses a challenge, pool lifts are the solution. The Aqua Creek EZ-2 Power Pool Lift is one example of a lift that can be used in a residential setting. The pool lift provides a secure means of entry and exit to the pool. The lift can be affixed to a deck, and it can be used to lift an individual into a boat.

There are specially designed bathing suits for those with limited mobility. For example, the SlipOn swimsuit is designed to come on and off quickly and easily.
Beach Days
The Mobile Aquatic Chair can move down ramps and along smooth surfaces. In addition, it can navigate softer, bumpy terrain. Enjoying time at the beach is another fun activity for disabled adults.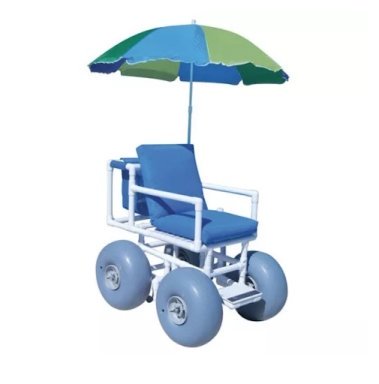 To navigate the sand, a lightweight chair with special tires is helpful. The Beach Access Chair by Aqua Creek is a great piece of equipment for this. The ballooned tires are sturdy and built to ride over soft terrain. Plus, the chair comes apart into three pieces making transport a breeze.

You can also look for wheelchair rentals at certain beaches. Not all beaches offer rentals, but you may find one nearby that does include this option.

Use a spray sunscreen if you have limited hand mobility. Spray sunscreen allows you to coat your body and stay protected from the sun without having to reach around to apply the product.

Hiking Trip
Next on the list of activities for disabled adults in wheelchairs is hiking. Did you know that there are many wheelchair accessible trails across the US?

Here's a quick tip: use a platform like Trail Link to search wheelchair accessible trails by state. Once you find a nearby trail, you need to prepare for the hike. 

Adaptive wheelchairs for hiking are designed to maneuver over rough and bumpy terrain with ease. The Whill Ci Wheelchairis engineered for stability and can navigate tight turns. 

Another cool piece of equipment for outdoor adventurers is an off-road handcycle. As the name suggests, the rider uses his or her hands to propel the bike forward. There are different styles available for offroading.

There are great pieces of outdoor clothing for wheelchair users available as well. The Koolway Sports Coat protects the chest and legs from cold elements. It also features an easy to zip collar and side zippers for accessibility.
Sports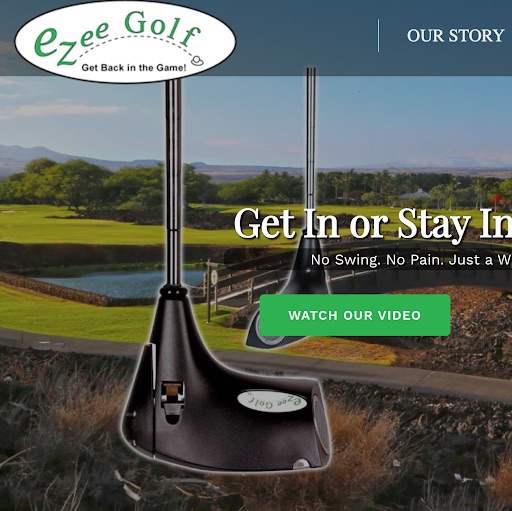 Whether you're looking to join a team or prefer solo athletic pursuits, sports are a great activity for wheelchair users. There are organizations dedicated to providing athletic opportunities for disabled individuals. For example, there are adaptive golf clubs available for those interested in the sport. The Ezee Golf Club manufacturers a swing free golf club for users with limited mobility. The toss tee is a teeing device that can be set up without the golfer having to bend down and place it in the ground.
Not interested in golf? No problem. There is a myriad of athletic activities for disabled adults in wheelchairs. Move United offers a list of adaptive equipment for baseball, archery, fishing, sailing and more.   

Find the Perfect Outdoor Equipment Today!
Having the right equipment makes outdoor excursions more enjoyable. With a wide range of products and excellent customer service, Amica Medical Supply is the ideal shop for your outdoor activity needs. Browse our power chairs, aquatic equipment, and more to find the perfect addition to your activities. If you have any questions, feel free to contact us today. We'd love to help you get the supplies you need for outdoor excursions.