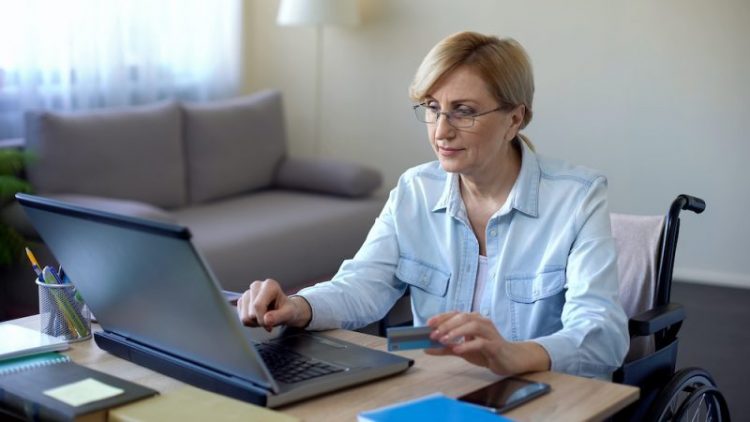 Whether living alone or with a caretaker, older adults often require access to medical supplies to remain healthy and comfortable. Finding specialty items such as walkers, wheelchairs, oxygen concentrators, insulin pumps, and bedside commodes can be time-consuming, frustrating, and expensive.
Large chain pharmacies or department stores do not carry many of these medical supplies. When chain stores do offer specialty medical supplies, they are typically overpriced or of low quality. However, there is a more convenient alternative to these retailers.

To find the products you need, consider browsing a fully stocked medical supply store online. Below, we discuss the five best online medical supply stores.
#1 – Amica Medical Supply
Amica is the medical supply company online that boasts the largest selection of top home healthcare brands on the market today, including Invacare, Medline, Joerns Safety Solutions, and many more. Amica's wide-ranging inventory of high-quality medical and healthcare products is matched only by its cost-effective prices. 
Because Amica has trusted relationships with many of the foremost medical supply manufacturers, they can offer incredibly low prices to its customers. For instance, Amica offers oxygen therapy products starting at only $9.95. Amica's extensive inventory includes items ranging from mobility scooters to respirators to bath safety products. Moreover, they offer free shipping on all domestic orders over $50.
Amica provides incomparable customer service through its website. Plus, expert customer service specialists are available via email, chat, fax or phone to ensure that all customers are entirely satisfied with their experience. For customers who want to learn more, Amica's medical supply blog thoroughly explores home healthcare and caretaking issues.
Shop Amica Medical Supply Today!
#2 – Caregiver Products
The Caregiver Products Store specifically caters to the caregivers of aging adults. They have operated as a medical supply store online since 1999 and provide specialized home care and medical equipment for a range of caretaker needs. Rather than categorizing available products only by brand or pricing, its website offers a convenient classification system based on elements of a caretaker's daily routine. These categories include sections such as "In the Kitchen," "Getting Ready," and "On the Move."
Orders from CaregiverProducts.com ship within 24 hours for swift delivery. Additionally, the company offers convenient customer service options online and by phone and an accommodating return policy.

Visit Caregiver Products to learn more. 
#3 – Health Products For You
Health Products For You offers a wide range of medical and home care products for aging adults and their caretakers. They also carry wound care items and rehabilitation accessories, such as aromatherapy supplies and compression gloves and socks.

When searching for the right medical supply store online, cost-effective options are very important for those who cannot afford healthcare coverage or who are underinsured. Because of this, Health Products For You provides pricing information that displays the discount percentage on each item listed in the company's inventory.

Learn more about Health Products For You.
#4 – Betty Mills
Betty Mills is a medical supply store online that offers one of the widest ranges of healthcare and medical products of any supplier. Since 2002, they have grown to include dozens of distribution centers throughout the U.S., which allows them to provide extremely fast deliveries.

Betty Mills also offers free shipping for many of the items in its inventory, regardless of the size of the order. Beyond only medical supplies, Betty Mills carries everything from cleaning products to workwear to nutritional products. From joint supplements for people with arthritis to wheelchairs and bathroom aids, the Betty Mills store is packed with helpful items.
Betty Mills' customer service is available by phone and online.
#5 – Carewell
Carewell is a family-owned online medical supply company, where customer service is a priority. Offering an assortment of products that meet the needs of the elderly, including incontinence supplies and daily living items, Carewell offers fast shipping and the promise of hassle-free returns on any orders that do not result in 100% customer satisfaction.

They provide patrons with a team of home healthcare experts to determine the best products to fit their needs.

Discover Carewell and its products.

Shop and Save with Confidence at Amica Medical Supply
While there are many options for those seeking to purchase their medical supplies online, one choice stands above the rest. Amica is the largest certified dealer of the top brand name medical supplies online. That means that you have access to the best products at favorable price points every time you shop with Amica. 

With excellent customer service, secure ordering and low prices year-round, there's no reason to shop anywhere else! We're here to help you find the products you need when you need them.
Visit Amica today for all of your medical supply needs.