When it comes to staying active, walkers and rollators are an easy to use mobility solution. With lightweight frames and supportive features, it's no wonder that the use of walking aids has increased dramatically in the past few years.
Walkers with seats allow individuals to keep moving while remaining comfortable. Browse five walker and rollator options below to find the model that works for you.
5 Walkers with Seats
1. Nitro Rollator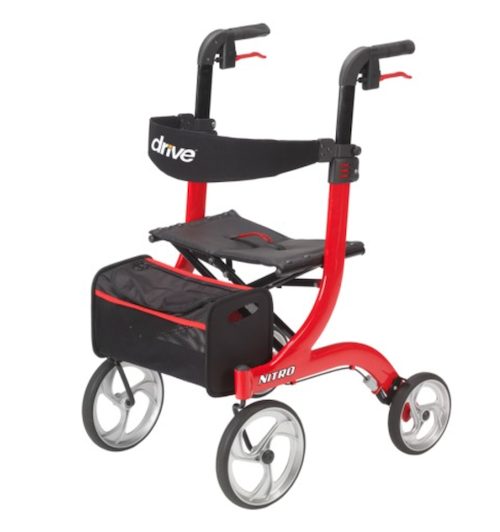 Style and functionality combine in this sleek rollator. The Nitro Rollator features large front casters that allow for easy use in both indoor and outdoor settings. If you want to store the device away or bring it with you on a trip, folding it up is simple. The one-handed fold feature allows you to collapse the machine easily. Plus, a comfortable seat and secure front zipper make this device the perfect companion when you're out.

Price: $270.00

Learn more about the features of the Nitro Rollator at Amica Medical Supply!

2. Deluxe Curved Walker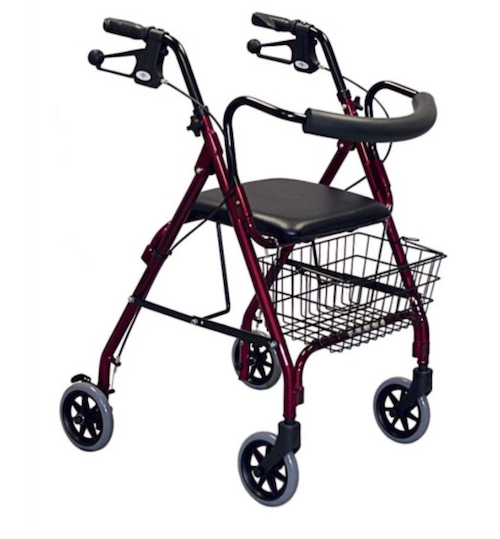 Next on our list is the lightweight Deluxe Curved Walker from Medline. Walkers with seats like this model make resting an enjoyable experience. In addition to padding in the seat cushion, the backrest is also padded for optimal comfort. The hand grips are adjustable, so you can alter them to suit your height. On top of this, the walker comes in four different color options—black, blue, burgundy and green.

Price: $108.95

Check out the Deluxe Curved Walker and all it has to offer at Amica Medical Supply!
3. Clever-Lite Walker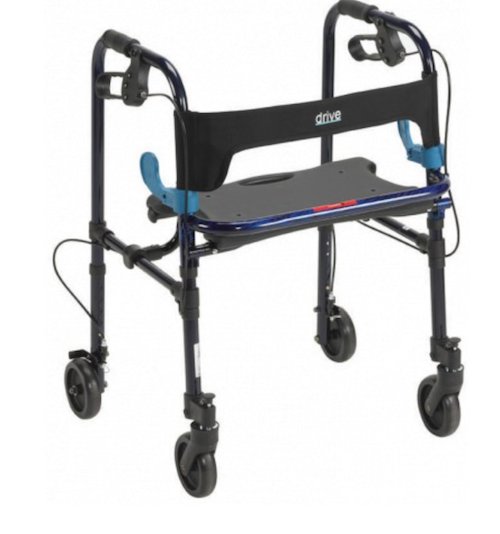 When it comes to walkers with seats, the Clever-Lite Walker is a comfortable and cost-effective option. The front wheels can be set to swivel to allow for easy maneuverability. Alternatively, the locking mechanism allows the wheels to remain in a fixed position. Minimalist design and side paddle release make traveling with this walker a breeze. Additionally, the seat can be flipped up and out of the way when you're on the go.
Price: $132.55

Learn more about the features on the Clever-Lite Walker at Amica Medical Supply!

4. Duet Rollator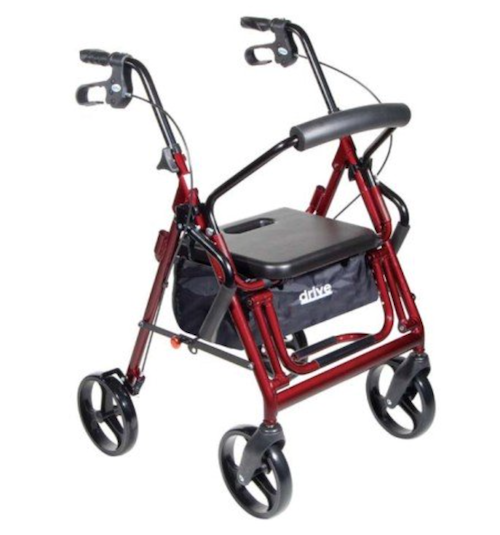 Get the best of both worlds with the multipurpose Duet Rollator. When you're walking on your own, the Duet Rollator offers support and stability. It can also transform into a transport chair that a caregiver or companion can push as you ride comfortably. This innovative device offers features that enhance the user's comfort. A pleasant walk or ride is always within reach with ergonomically designed hand grips and a padded contour backrest.
Price: $158.00
Check out the Duet Rollator and all it has to offer at Amica Medical Supply!

5. Go-Lite Heavy Duty Walker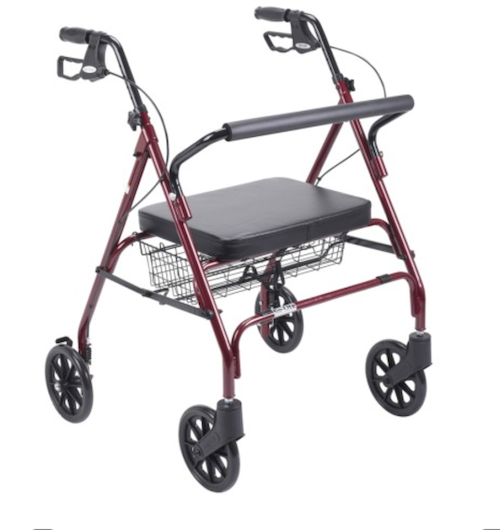 This sturdy walker is ideal for bariatric users looking for a sturdy and comfortable walking aid. The walker and seat can support up to 400 pounds, making it a solid and reliable device. The wide 13" x 18" padded seat offers a plush resting area for the user. Despite its sturdiness, the device remains lightweight. At just 26 pounds, the Go-Lite Heavy Duty walker can be easily transported.

Price: $154.00
Learn more about the features on the Go-Lite Walker Heavy Duty Walkerat Amica Medical Supply!

Find the Perfect Walking Aid at Amica Medical Supply
The walkers with seats above are just some of the many options that Amica Medical Supply offers. Our wide range of products and competitive prices allow you to find the mobility aids that fit your needs and lifestyle. Shop walkers and rollators todayand find your perfect fit!

Customers enjoy shopping at Amica due to our excellent customer service and everyday low prices. As the largest online authorized dealer or distributor for all top brands in the industry, Amica is here to make your shopping experience enjoyable and straightforward. If you have any questions, contact us today.

We look forward to helping you!