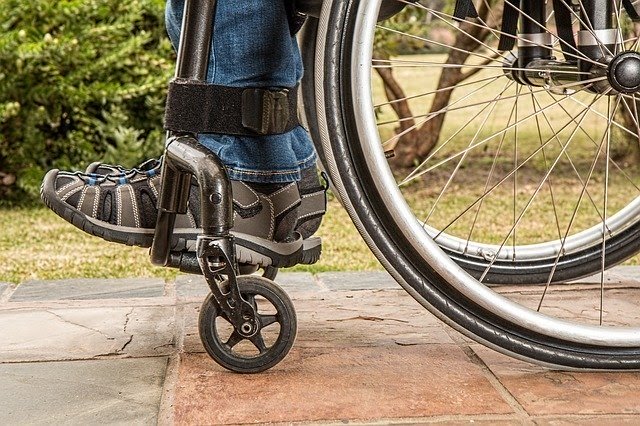 Today, with advancing technology and even more advanced medical needs, the market for wheelchairs is booming.

There is a multitude of wheelchairs; however, they all fall under two general categories; electric and manual.

An electric wheelchair is operated by a power source that is controlled by the user. A manual wheelchair is self-propelled and does not operate with the assistance of a battery. 

Both types of wheelchairs offer similar support, comfort, and mobility. However, based on the needs of the wheelchair user, it is likely that one style is a better option.

In this article, we'll compare wheelchairs and their unique features. Keep reading to determine which model is best for you!
Consider Unique Needs
What will you be using the wheelchair for? Having a clear idea when, where, and how often you will be using the wheelchair will help you decide which one is best for your unique needs.

A good place to start is to compile a list of the non-negotiable features you need in your wheelchair. Moreover, make a note of additional features that you would like to have.

To get the wheels turning, consider the following questions:
Do you need a lightweight wheelchair that can fold down for easy transportation?
Does the user need to move around without assistance?
Will the patient spend long periods of time in the wheelchair?
Will the wheelchair be regularly going over different types of terrain?  
Doing this will keep you from being overwhelmed by the large selection of available wheelchairs. It will also give you a framework to compare wheelchairs and shop with confidence.

Now that you have an idea of what you are looking for in a wheelchair, let's consider the pros and cons of using a manual vs. electric wheelchair.
Compare Wheelchairs: Electric and Manual
Manual Wheelchair: Pros and Cons
A manual wheelchair is one that requires physical effort to move. These chairs have large wheels that allow the user to propel the chair forward. They also include handles at the back so the user can be pushed.

Manual wheelchairs come in many different styles. For example, lightweight wheelchairs can fold down to fit in compact spaces, and transport wheelchairs are ideal for travel.
Pros
They are easy to travel with. This factor is important for users who will be out and about often. Manual wheelchairs can easily fold down for storage. Many manual wheelchairs are lightweight and can be lifted and moved around with little effort. For instance, the Drive Medical Blue Streak Manual Wheelchair fits easily into the trunk of a car. 

It is low maintenance as compared to other chairs. Manual wheelchairs have fewer moving parts than electric chairs. They don't come with cords or a joystick that needs to be replaced at regular intervals. Keep in mind that manual chairs still require upkeep to maintain the comfort and safety of the user. However, the maintenance is significantly less than that of an electric chair.

There is no need to charge or maintain batteries. Because a user or caretaker powers them, manual wheelchairs are ready to go at a moment's notice. They do not have batteries or charging stations. This can mean less hassle for the user and confidence, knowing their chair is ready to go.
Cons
User is likely to exhaust or exert themselves without proper conditioning. Manual chairs require the user to have some upper body strength to move forward on their own. Even for someone in good physical condition, pushing the chair around can grow tiring. 

If the user is elderly or has physical limitations, you may want to choose an electric wheelchair. Otherwise, the wheelchair user will need a companion to push him/her around. If an individual with physical limitations pushes the wheelchair, it could lead to an upper-body injury.
Before coming to a decision, keep reading our wheelchair comparison guide to figure out which suits your needs.
Electric Wheelchair Pros and Cons
An electric wheelchair also referred to as a power chair, is powered via a battery and offers the user an easy way to get around. There are many benefits to choosing an electric wheelchair. Consider the pros and cons below to see if it's right for you!
Pros
They are suitable for different types of terrain. A great advantage of an electric wheelchair is the ability to travel over bumpy roads and other difficult terrains. With sturdy wheels and a reliable power source, electric wheelchairs can navigate outdoor environments well. 

While some electric wheelchairs specify that they are ideal for indoor use, others are suitable for both indoor and outdoor activities. The ActiveCare Renegade Wheelchair, for example, is practical for outdoor use. 
It takes little effort to operate. Perhaps the largest advantage of an electric wheelchair is the ease of use it offers users. Electric wheelchairs are controlled via a joystick that is positioned at the top of the armrest. By steering the joystick, the user can get around without expending a great deal of effort. If the user of the chair does not have the physical strength to self propel a manual chair, an electric wheelchair may be a better option.

It can navigate tight spaces. With increasingly technical structures, electric wheelchairs offer an outstanding turning radius, meaning they are great for tight spaces. These chairs make indoor use around corners and narrow hallways a simple task. This is an advantage over a manual wheelchair, which typically has a wider turning radius.
Cons
They are not ideal for travel. Electric wheelchairs are heavier and not as compact as manual wheelchairs. As a result, they pose a challenge when it comes to travel. Because these chairs are bulkier than manual wheelchairs, lifting and moving them takes much more effort. Additionally, you may need a large car to transport this style of chair.  

They have more maintenance costs. From the battery to the charger to the joystick, there are many important parts that make up an electric wheelchair that requires upkeep. If your wheelchair requires maintenance, it may cost you more money over time. 
Compare Wheelchairs then Buy From a Trusted Provider
With the pros and cons of manual and electric wheelchairs in mind, it is time to search for your ideal wheelchair.

Avoid stress, bad customer service, and paying too much by shopping at a top-ranked medical service equipment provider.

Amica Medical Supply is the largest online Authorized Dealer for the top brands in the industry. Amica ensures that you get the lowest price and offer exceptional customer service. Have a hassle-free experience by wheelchair shopping at Amica Medical Supply!   

Fill out a contact form for more information today!