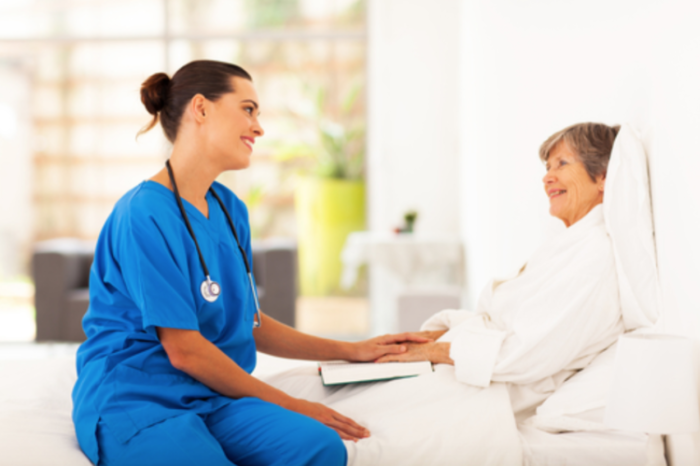 Patient comfort is one of the most important facets of being a caregiver. In the end, though, there is no place more relaxing than a patient's own home. Buying a hospital bed for home care can be one of the best purchases you can make to ensure patient comfort. We've compiled a list of the best hospital beds for home care.
Best Hospital Beds for Home Care
1. Full Electric and Semi-Electric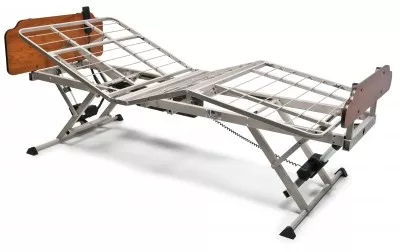 Electric hospital beds come in two forms: full electric and semi-electric. Full electric hospital beds can have two to four motors that raise and lower different sections of the bed. On the other hand, semi-electric beds only have one or two motors in addition to hand cranks to raise and lower different areas of the bed. Both of these beds plug into an outlet and use hand controllers to operate it.

Electric beds can range anywhere between $600 to $2,000, with full electric beds often being more expensive. One of the best full electric beds for home care available is the Patriot LX Full-Electric Bed. This hospital bed is only $624 and is built for support. The bed has a strong frame and a robust steel grid deck that prevents the mattress from sagging. In addition, the bed is easy to clean, height-adjustable, and is also the lightest bed in the market. If you want to purchase an electric bed, the Patriot LX may be perfect for you.
2. Manual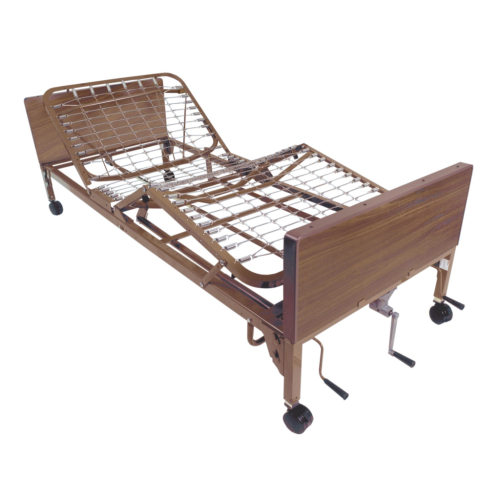 In contrast to electric beds, manual beds are exclusively operated via hand cranks. The cranks are usually located at the foot of the bed. This kind of hospital bed is efficient for those with a limited power supply in their homes. While there are many benefits to having a manual bed, however, there are also downsides. For instance, manual beds do not have as many adjustment positions as an electric one. Additionally, if a patient has limited mobility and/or strength, they may be unable to adjust the bed on their own and a caregiver might have to adjust the bed for them.

However, there are some great manual hospital beds for home care available for purchase. The Invacare Manual Hi/Lo bed, for example, offers all the amenities as an electrical bed but adjusts manually for the greatest economy. At $749, this bed has a quiet, smooth operation, contains many safety features, and has a 450-pound weight limit.

Another great manual hospital bed for home care is the Drive Medical Ultra Light. One of the best features of this manual bed is the adjustment features. While most manual beds have limited adjustment options, the $865 Ultra Light allows users to adjust the height, as well as head and foot areas.
3. Adjustable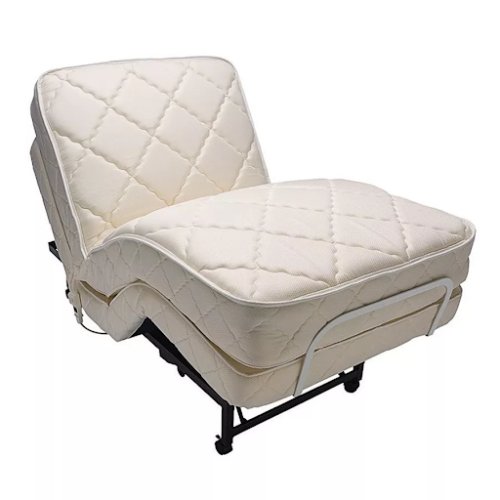 Adjustable home care beds are perfect for patients who need all the features of a long-term care hospital bed. The adjustable bed has many adjustable features, such as heating and massaging. Most importantly, though, adjustable beds support twin, queen, and king size mattresses. Having the option of standard mattress widths optimize comfort for long-term patients.

Adjustable beds can cost anywhere between $700 and almost $3,000. A great adjustable hospital bed for home care, however, is the Flex-a-Bed Value Flex 158. The Value Flex only costs $1,089, which is a less expensive option for adjustable beds. Additionally, Flex-a-Bed is regarded as one of the leading adjustable bed manufacturers. This bed has many adjustment features, comes with an innerspring mattress, and an industry-leading warranty. This adjustable hospital bed is one of the leading hospital beds for home care on the market!
4. Bariatric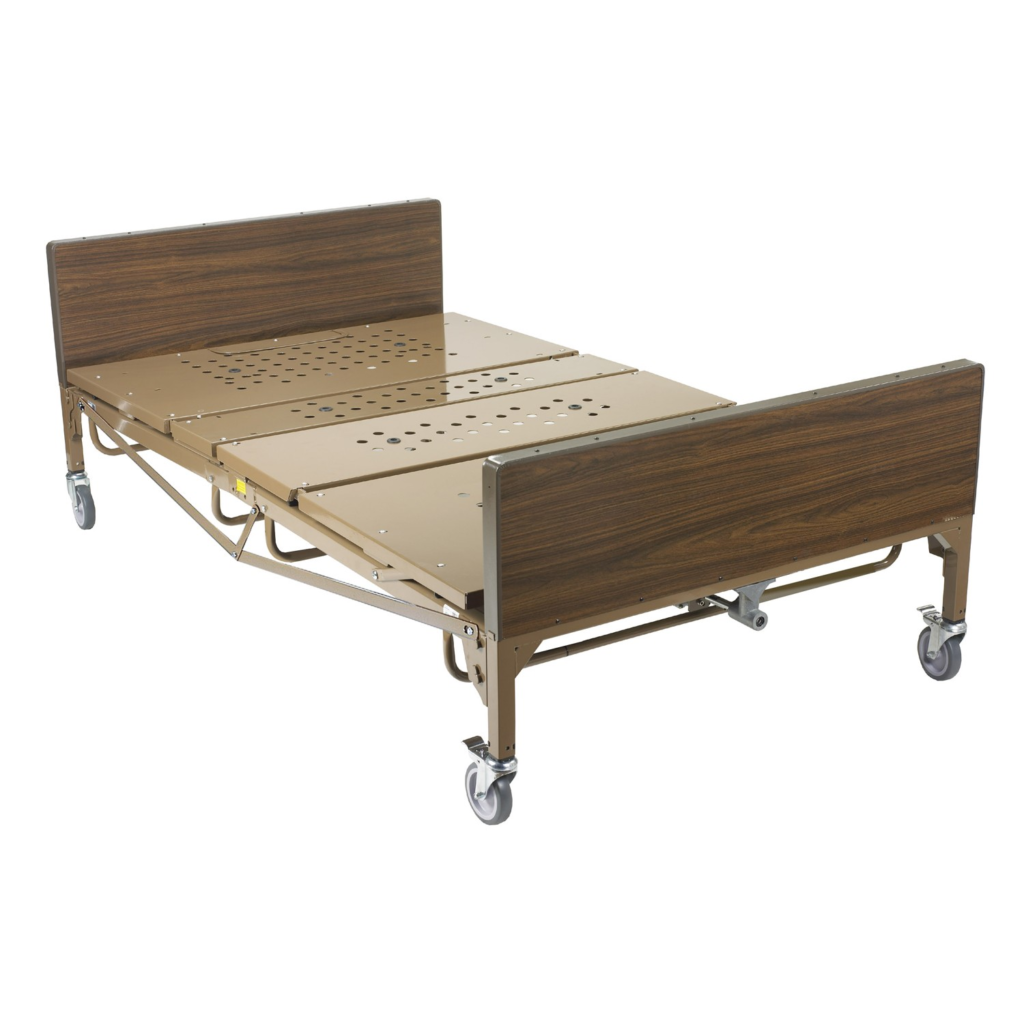 Bariatric Hospital Beds contain an extra-wide frame and most models accommodate up to 700 pounds. They are the most durable hospital beds on the market.

One of the strongest hospital beds on the market is the Drive Medial Full Electric, which has a weight limit of 1,000 pounds. Though this model is one of the more expensive options at $3,475, it is the perfect bed for heavier patients who need more support. The steel constructed bed has a quiet, smooth operation for optimum comfort.
5. Hi-Lo Beds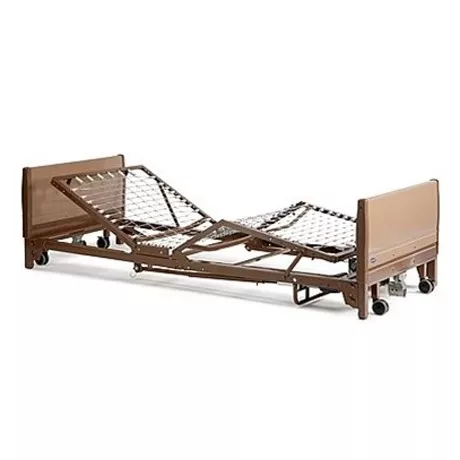 Hi-Lo Beds contain an extra motor that allows the entire bed to raise and lower. Some Hi-Lo bed models will even drop less than a foot from the ground to prevent injury if a patient has the tendency to fall off the edge of the bed. Additionally, Hi-Lo bed motors are included in many bed models such as electric, manual, adjustable, and long-term.

One of the best Hi-Lo beds available is the Invacare Full Electric Hi-Lo, which costs $935. This model's full-electric design allows for easy-to-use motorized positioning for both the upper and lower body. Additionally, the Full Electic Hi-Lo can lower to 9.5" and raise to 20".
6. Long-term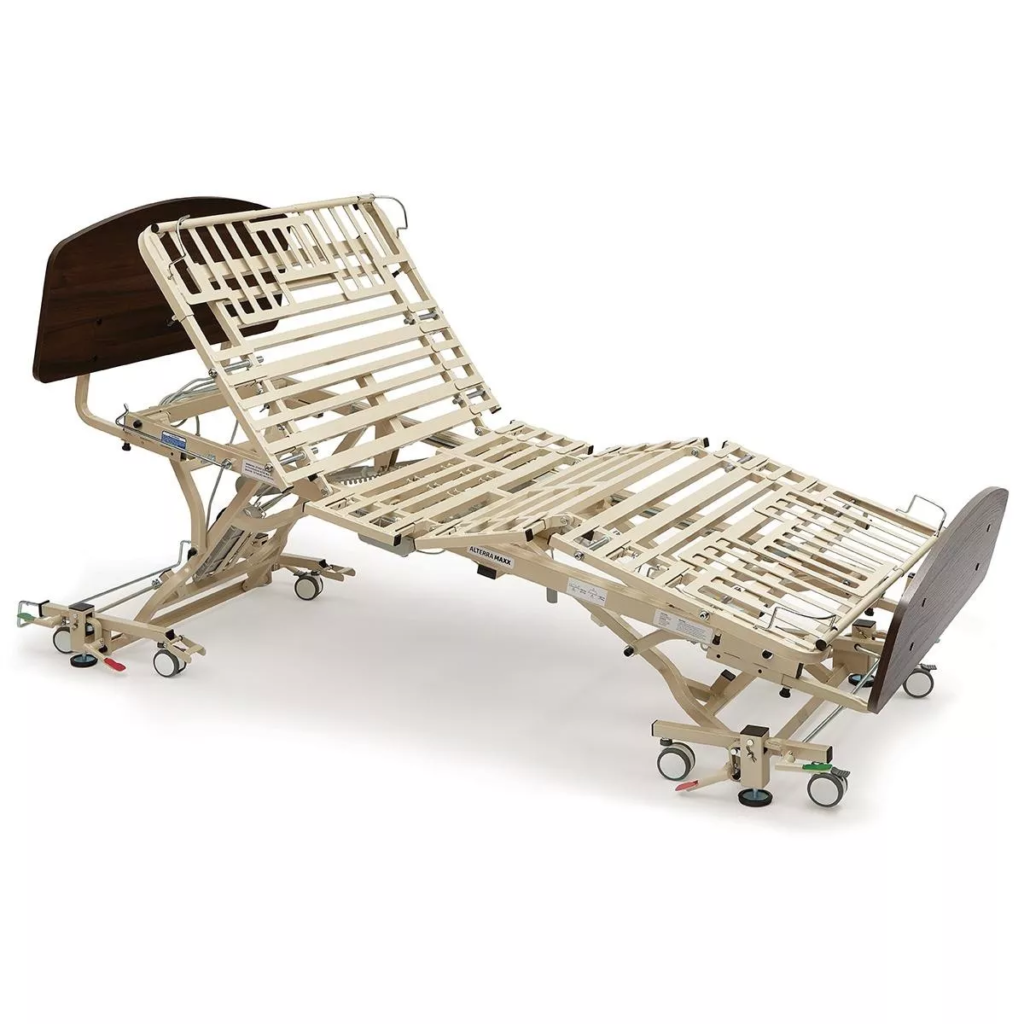 On the more expensive side, Long-term home care beds are the perfect option for patients who need a more permanent option. These beds are made to last and are highly durable. Additionally, long-term beds are available as electric, adjustable, and Hi-Lo beds.

One of the leading hospital beds is the Medline Alterra Maxx Long Term Care Bed. Though this bed is a more expensive option at $2,644, it is worth the cost. It is easy to use, has many adjustable features, and provides immense care and comfort to patients. Additionally, the Alterra Maxx bed is extremely durable and requires very little maintenance.
Purchase Your Home Care Hospital Bed Today!
With so many hospital beds for home care to choose from, it's easy to find the perfect one for you. With comfort being the number one priority for patients, Amica Medical Supply has a huge selection of hospital beds for you to choose from. For more information, contact them today!