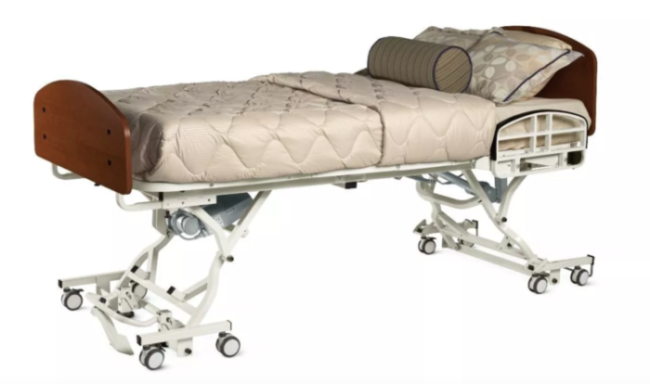 The average cost of a hospital bed is currently upwards of $10,000!
In general, there are two ways to acquire a hospital bed: rent or buy.
Renting involves making monthly payments in order to use the equipment that is owned by a separate company.
In comparison, buying allows you to make one payment and own the equipment.
With all this in mind, it begs the question to be answered: Which is the right option for you?
Below we've compiled a list of pros and cons of renting vs buying hospital beds. Keep reading to find out which is the best option for you!
How Should You Get Hospital Beds: to Rent or Buy?
Rent
Pros
When you rent a hospital bed, you make steady, monthly payments. Therefore, renting provides a measure of predictability and a comfortable payment routine.
Additionally, the company you rent the hospital bed from will issue and pay for any needed maintenance. If you have an electric hospital bed, for example, you may need to ensure the mechanisms are working properly on a regular basis. You won't have to deal with the maintenance of a rented hospital bed.
Cons
A significant disadvantage of renting is that it will cost you more money long term than if you bought the product upfront. Therefore, if you need hospital beds for a long period of time, it would be better to buy one rather than rent.
In addition, you won't own the product. In reality, you'll have little control over what you can and can't do with it. For example, certain parts and upgrades might not be available when you rent.
Buy
Pros
When you buy a hospital bed, you have complete ownership of it. You can issue any upgrades or pay for additional parts that otherwise may not be available if you rent the equipment.
Additionally, you have the potential for equity. Put simply, you can sell it to earn the money back. On the other hand, renting does not provide the same luxury.
Lastly, buying a hospital bed can be expensive, but there are affordable options out there, such as purchasing with a company like Amica Medical Supply. Amica's prices start as low as $600. Additionally, you will pay less when you buy a bed than if you rent one for a long period of time.
>>Shop for hospital beds here.
Cons
Affordable options are available; nonetheless, you will pay more money upfront. With renting, that cost is spread out over the duration you use the hospital bed.
If any damage occurs to your hospital bed, you will have to pay for repairs and maintenance. However, if you may have a warranty on the hospital bed, you may not have to pay for repairs.
In addition, as new technology emerges, the bed you purchase will become obsolete over time. Even more, its' market value will depreciate.
Get Your Hospital Beds Today!
You may qualify for insurance to cover your homecare bed. To learn more, check out this article about hospital beds and medicare coverage.
In the end, whether you decide to acquire hospital beds to rent or buy depends on your particular circumstances. However, buying will ultimately cost you less over time and give you complete ownership and control of the equipment.
If you want affordable options, you can contact Amica Medical Supply for more information about buying the right hospital bed for you!