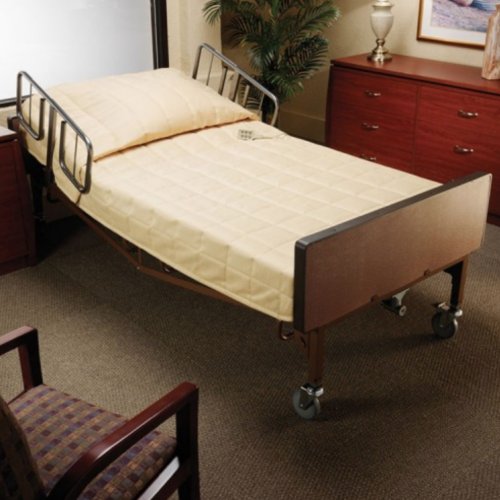 In this day and age, inclusivity is important. That means that there should be equipment available for anyone who needs it. Bariatric patients, in particular, require beds with increased weight limits. A quality homecare bariatric bed is thus a great option for heavier patients. However, with so many different parts that come with a bariatric bed, it's not always easy finding the right bed for you. 
Therefore, we've compiled a list of the top five heavy-duty beds for adults so you can find the bariatric bed that is right for you!
Finding the Right Bariatric Bed for You
1. Sleep-Ezz Deluxe Bariatric Adjustable
This bed offers all the high-end features minus the high price. The adjustable bariatric bed has a 600-pound weight limit and comes in four variations to provide optimum comfort. First, you can choose between a twin-sized bed or a queen-sized one. Each size then has massage options. Here are the four Sleep-Ezz Deluxe Bariatric Adjustable beds available for purchase:
All four options have a steel side rail, optional height extensions, and a backlit remote control. Moreover, the head and foot sections of the bed are independently adjustable, providing optimal comfort for any patient. Not to mention, there is a massage option that increases comfort and circulation.
2. Medline Bariatric Full Electric
The Medline Bariatric Full Electric is a perfect bariatric patient bed for heavier patients. Some of its features include an easy-to-use remote control, three AC motors, and an extra-wide deck. The deck is 42 inches by 80 inches and the bed has a 600-pound weight limit, providing comfort to patients. Moreover, this bed was built with portability in mind! The bed itself is lightweight and easy to use, while the attached wheels allow for smooth rolling to allow easy positioning of the bed. 
3. Zenith 9000 Full Electric Resident Bed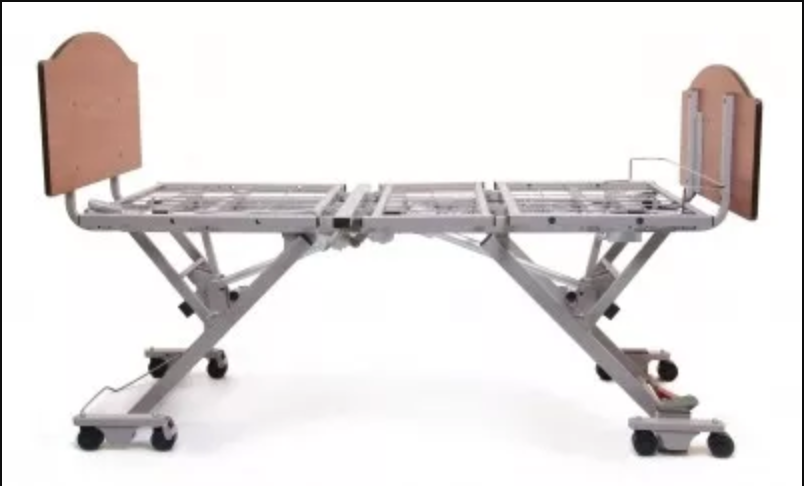 Zenith 9000 Full Electric Resident Bed is a Hi-Lo heavy-duty adjustable bed with safe, quiet, and efficient operations. It has a 600-pound weight capacity and can extend to 39 inches wide. Moreover, it has four quiet, full-electric motors that keep the bed level for proper therapeutic positioning. In addition, the bed has an intuitive, two-pedal locking system to ensure that the bed is locked when it is raised and lowered. 
This is a great bed for patients who need the bed lowered closer to the ground to get in and out of bed. The adjustable features make it ideal for any bariatric patient!
4. Drive Medical Full Electric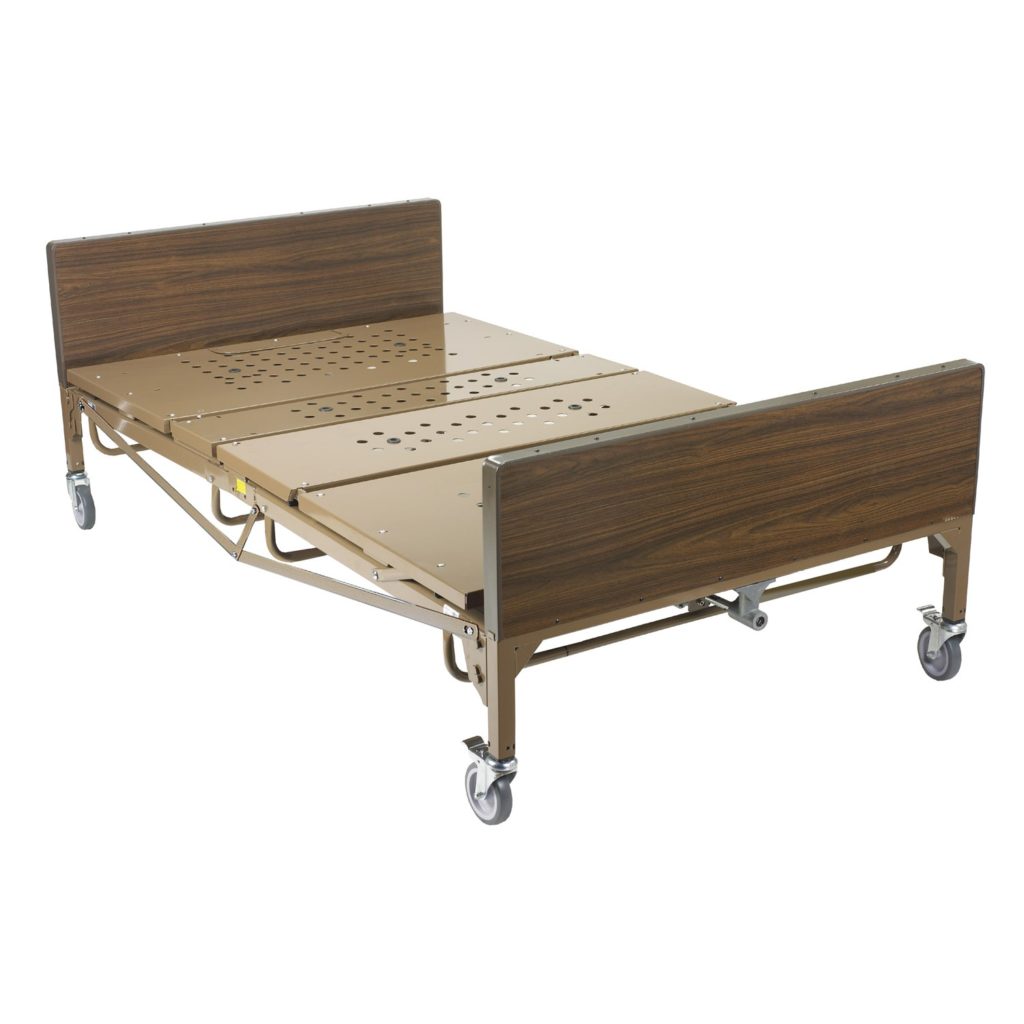 The Drive Medical Full Electric comes in two variations: a bed with a  750 lb. weight limit and one with a 1,000 lb. weight limit. With both options, you can control the bed's height, as well as the foot and head sections. Additionally, it has an all-steel construction that aids in durability. The handrails aid in safety, while the specialized mattress that is built for pressure relief and support. Comfort, safety, and durability are number one with this homecare bariatric bed! 
5. Invacare BAR750
Last but not least, the BAR750 is one of the top bariatric beds for purchase because of its durability and adjustable features. This bed can support up to 750 pounds with its heavy-duty frame design. Moreover, it can expand from 39 inches wide to 48 inches and 80 inches in length to 88 inches. Two high-end motors make adjusting the head and feet easy and quiet. For ultimate safety, the bed even comes with a battery backup.
Purchase Your Bariatric Bed Today!
Amica Medical Supply has a wide variety of heavy-duty homecare beds to choose from! You can shop here for all of their bariatric patient beds or contact them for more information about their products.