Subscribe to RSS Feed

Amica Medical - Service and Repair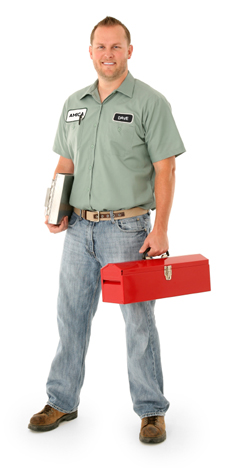 Professional Repair that earns hight customer ratings
Experienced, Certified and Insured local contractors
Manufacturer supplied parts with a 1-year warranty
Easy to read estimates and no hidden charges
Warranty, Service & Repair
We repair Power Scooters, Hospital Beds, Patient Lifts and Lift Chairs
Amica Medical is an authorized dealer for most major brands of Durable Medical Equipment. We service and repair Scooters, Beds, Patient Lifts and Lift Chairs – even if you did not buy them from us.
We have partnered with top manufacturers in the industry to offer a 1 year all-inclusive warranty, backed by nationwide network of certified technicians.
How it works?
Every major part of your scooter, bed, patient lift or lift chair is covered for 1 year. We will send you a replacement part free of charge, after troubleshooting over the phone. Once you have replaced the defective part, just send it back to us using provided box and return shipping label.
If you are unable to perform the repairs - no problem. Amica Medical has a nationwide team of certified service technicians, covering more than 1400 cities. Just use the form below to schedule a service visit. Within 48 hours we will call you to set up a service appointment. We will perform basic troubleshooting over the phone, and send parts directly to the technician. Only when repairs are completed and your equipment is fully functional, we will charge you for the service call.
Most problems can be fixed in a single service call. If additional visits are required, we always call to get your approval. Each service call is billed separately for a flat rate of $159.00.
*Coverage may not be available in some rural areas. Additional mileage fees will be charged beyond first 100 miles from our service location. Currently service is only available in the continental USA.
Do I have to pay up-front for Service?
No, you only pay for the repair after it has been completed, although you do need to purchase any required parts before they are installed. We will contact you within one business day and prepare a quote based on our Fixed Price of $159.00 per repair visit plus any necessary parts not covered under warranty. If approved, we will collect your credit card information at that time. Your card will NOT be charged until after diagnostic or repair visit is completed. We always do our best to help determine what parts may be needed prior to a service visits. However, there times when an evaluation is required to determine what parts need to be replaced.
Is service available in all areas?
We are able to provide repairs in the select locations in the Continental USA. Some rural and remote areas are outside our coverage. Please use the Service Request Form to provide us with your information. We will call within 1 business day with schedule availability and an estimate.
How long do I have to wait for a service call?
On average, it takes about a week to schedule and complete the service call.
If a technician comes to my home to troubleshoot, and a new part is needed, but I decide not to proceed, will I be charged?
Yes, you will be charged for the service call. Prior to visit, we troubleshoot over the phone to determine which part(s) may be required. We work with most brands, to provide parts covered by the manufacturer's warranty. We always send you a quote for equipment and parts not covered by warranty.
What information does Amica Medical need to schedule a service call?
In order to provide the best and most accurate service, we need the make, model, serial number and a problem description. Once you have this information, please use the Service Request Form to contact us. We will call you within 1 business day to troubleshoot and schedule a visit. Our Service Department is open from 9 AM to 6 PM, Eastern Standard Time.
Where is the serial number located?
Power chair or scooter: located on the frame. It will not be located on any electronic components. You may have to remove the batteries or shroud to locate the serial number.
Beds: beds have serial numbers either at the head or the foot of the spring base. Sometimes the serial number is underneath the frame components.
Patient Lifts: on the mast and base, usually next to the motor actuator or hydraulic pump.
Lift Chairs: You can find the serial number in two locations—one is near the rear of the motor on the steel lift mechanism, the second is attached to the frame below the scissor mechanism. The model number is usually located next to the serial number.