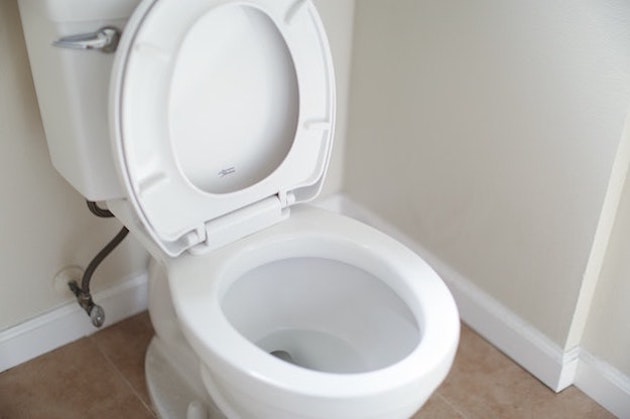 As we age, we often become more susceptible to varying health conditions, such as urinary incontinence. Urinary incontinence occurs when an individual releases urine on accident. There are a handful of causes for incontinence, many of which have treatments or controllable methods for managing this issue. 

It's best to speak with your healthcare provider about the potential cause and treatment of incontinence. However, we've created a guide to this condition to help you navigate these bodily changes calmly. Keep reading to learn more about incontinence care for the elderly.
Incontinence Causes
There are a variety of reasons an individual may experience incontinence. In the short term, incontinence can be caused by issues such as a urinary tract infection or irritation. However, there may be a deeper health condition at hand causing long-term incontinence. These include but are not limited to:

Prostatitis (an inflamed prostate gland)
Benign Prostate Hyperplasia (an enlarged prostate)
Damaged nerves from surgery
Weak or overactive bladder muscles
Damaged nerves from diabetes or Parkinson's disease
Pelvic organ prolapse
With such an extensive list of causes, it's important to schedule an appointment with your healthcare provider to determine your specific cause. Most incontinence causes can be determined by a simple urine or blood test.
Incontinence Treatments
When it comes to incontinence, there are a handful of urinary incontinence treatments for the elderly. If one doesn't seem to be working, speak with your healthcare provider about switching to another treatment.
Urinary Schedule
One urinary incontinence treatment for the elderly is a urinary schedule. By creating set times that you use the bathroom, you can train your bladder to control the urge to urinate. As your bladder becomes more familiar with these set times, you can attempt to extend the time between trips to test your control and monitor improvements.
Fluid Management
Fluids such as caffeine and alcohol can increase your need to use the bathroom. By limiting or avoiding these types of beverages, you can try to gain some control over your bladder.

Additionally, drinking late at night or consuming too much liquid will increase your incontinence accidents. Be mindful of when you are drinking throughout the day and monitor how much liquid your body is intaking. If you are unable to locate a bathroom quickly at a given location, you may want to consider limiting your fluid intake.
Medications
For individuals who don't mind adding medication to their days, this may be the best urinary incontinence treatment plan. Medications such as anticholinergics or alpha-blockers may help limit this condition. Talk with your healthcare provider to determine if this is the right treatment route for you and what medication may work best. 
Medical Devices
Catheters, urethral inserts, and pessary rings are all medical devices that can be used to slow or stop incontinence. Though some of these devices can be bought over the counter, it's best to speak with your healthcare provider about this option to determine whether it is a worthwhile investment for your condition.
Surgery
In extreme cases, surgery may be a viable urinary incontinence treatment for the elderly. These may include prolapse surgery, sling procedures, or bladder neck suspensions. Surgeries are commonly reserved for individuals who are unable to slow or stop their incontinence with other treatment methods and should be discussed with a medical professional. 
Tips for Managing Incontinence
If treatments aren't an option at the moment, there are a few tips that can help you manage incontinence care for the elderly.
Invest in Supplies
Since this is such a common health condition, many supplies have been invented to improve incontinence care for the elderly. These include adult diapers and briefs, protective underwear, bladder control pads, underpads, skin care products, and more. These are an excellent choice for individuals who are unable to reach a bathroom in enough time or are in public locations where a bathroom is not a viable option.
Try Pelvic Floor Exercises
Pelvic floor exercises, or Kegel exercises, may seem uncomfortable at first, but they can do wonders in strengthening the weakened muscles that may be causing incontinence. Stronger muscles allow you to restrict your bladder and provide you more time to locate a bathroom. 
Track Your Schedule
Incontinence care for the elderly may involve keeping a log of bathroom activity. Not only will this help caregivers become familiar with when the elderly may need to use the bathroom, but it can also assist the healthcare provider in understanding the extent of the issue.
Keep a Clear Path
For elderly individuals who may be experiencing medical conditions such as Alzheimer's, it can be incredibly difficult to navigate their way to the bathroom. Make sure there is a clear path leading to the bathroom, void of any tripping hazards or other potential dangers.
Stay Positive and Patient
Incontinence is a common health condition, but it may cause feelings of embarrassment or shame for the individual living through it. As a caregiver, it's important to remember that a positive and patient attitude can go a long way in making the elderly feel more comfortable with the situation. Have open communication and understand that accidents can happen.
Prepare for Accidents With Amica
When it comes to Incontinence care for the elderly, Amica is your one-stop-shop for all the supplies you'll need. We've made it our mission to provide the highest quality incontinence products so you don't have to worry about accidents. As the largest online distributor for top brands in the medical supply industry, we have everything you'll need to make living with incontinence just a little easier.

Give us a call today at 1-888-939-0774 to learn more about our incontinence products!