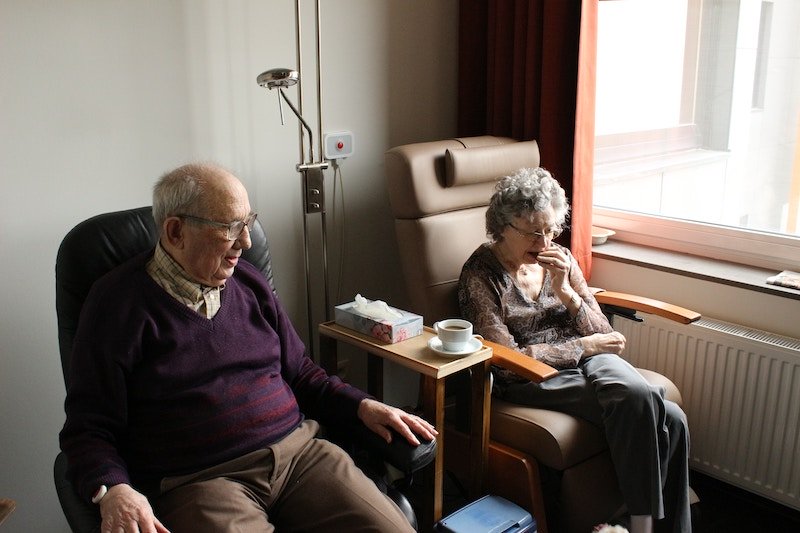 Lift chairs are powered recliners that help patients stand up without exerting themselves. For instance, many elderly individuals use lift chairs for assisted standing, reclining, sitting, and sleeping.
Because there are many things to consider before buying a quality lift chair, you must find the right chair for your unique needs.
To make it easier for you, we've compiled a list of the top five lift chairs for elderly individuals. Check them out to see which is best for you!
Check Out These Best Lift Chairs for the Elderly!
1. MaxiComfort Series Day Dreamer Lift Chair
MaxiComfort Series Day Dreamer Lift Chair is a top of the line lift chair for elderly individuals. This chair comes with an ultimate power pillow, which creates the best conditions for head positioning. Additionally, silent dual motors allow you to adjust the seat and backrest independently. You can even lock the chair at your favorite position for customized comfort!
This chair comes with an exclusive hand control operation system for easy adjusting, a full chaise pad support for full-body comfort, and a superior leg extension. This chair will cradle you in comfort and support!
2. Easy Comfort Superior 3-Position
The Easy Comfort Superior 3-Position is made from a heavy-duty steel mechanism and a hardwood frame, allowing it to support up to 500 pounds. With the push of a button, the all-electric chair can lift and recline quietly and easily. The leg levers are easy to adjust, as well. Additionally, the fabrics are super soft and designed to match any decor. This chair is truly designed for comfort and stability!
3. Relaxer MaxiComfort Series Infinite Position
Relaxer MaxiComfort Series Infinite Position has zero gravity positioning capabilities with a hand control operation that makes adjusting the chair easy. The two-pillow backrest and three-position recline gives users deep-seated comfort. In fact, this chair can help correct spinal alignment, relieve back pressure, and improve circulation for elderly individuals.
4. Comforter Extra Wide 3-Position
The Comfort Extra Wide 3-Position is a heavy-duty chair that comes in different sizes, depending on what you need. The Petite option can hold up to 375 pounds, and the small, medium and large sizes can support up to 500 pounds. For bariatric patients, the tall size can support up to 700 pounds.
The width and height of each chair vary depending on their size. With the Comfort Extra Wide 3-Position, you can find the size that fits you for optimum comfort!
All sizes of this chair model come with two heavy-duty motors, an LED light system, and a three-position recline. This chair is sturdy and comfortable for everyone!
5. Pride Essential LC-105 3-Position
The Pride Essential LC-105 3-Position is a top-quality chair at a low price. This is one of the most affordable chairs on the market. At only $629, this chair has a quiet, smooth lift system, an overstuffed back for support, and a heavy-duty lift actuator. While it doesn't have all the added amenities as the other lift chairs listed here, it is an affordable option for people who would like a simpler option.
Purchase Your Lift Chair Today!
Amica Medical Supply has a large selection of lift chairs for seniors. Whether you are looking for two-position, three-position, infinite position, zero gravity, or heavy-duty lift chairs, Amica has the perfect chair for you!
Don't see a chair on this list that will work for you? Check out the Amica lift chair buying guide to find the lift chair that suits your needs.
With the largest selection of medical products at the lowest prices available, you are sure to find exactly what you need!
For more information, contact Amica Medical Supply today!