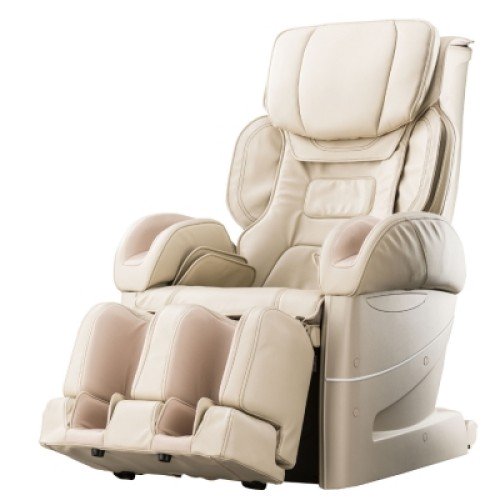 Massage is much more than an afternoon at the spa. Although it can be one of the most relaxing afternoons we can give ourselves, there are other reasons why you will want to consider therapeutic massage on a much more regular basis. Massage has long been used to treat many ailments, both physical and mental. All areas of the body can benefit from the careful ministrations of massage, and many have found relief from regular massage appointments with skilled therapists.
So what are some of the health benefits that you should be seeking? There is a long list of ailments where a massage is recommended, and a large part of the population can benefit. In addition, massage can be considered a great preventative measure, so it should be considered prior to any serious condition presenting itself. Here are some of the most major and direct benefits of massage:
1. Massage improves circulation. There is no better way to get the blood moving and circulating throughout the body. Why would you want to do this? Poor diet, smoking, and lack of exercise causes blood to circulate poorly, resulting in blood clots. Blood clots which could be a result of these bad habits results in serious health conditions, even death. Massage is an excellent way to improve blood circulation, and while a healthy combination of diet and exercise to compliment your massage is ideal, anything you can do to increase the blood's circulation decreases your chance of a clot.
2. Massage improves muscle and joint flexibility. Massage techniques have long been used in sports settings to prevent injuries. Pulls and sprains result from poor stretching prior to and after exercise, so massage is used to loosen the muscles and joints. Massage is not only beneficial before training, but also after an injury has occurred. Sports massage focuses on speeding up healing and reducing recovery time after the injury or surgery.
3. Decreases depression and anxiety. One of the main reasons that we embrace massage is the relaxed feeling we get during and after the session. Laying in a quiet atmosphere with pressure hitting all of our tense points reduces the amount of stress we experience. The end result is an increase in energy and a decrease in feelings such as depression and anxiety. For a little while we can clear our mind and forget all of the things we have weighing down on us. Massage is as much of an excellent way to care for our mental health as it is our physical health.
Regular, weekly massage appointments may give you the excellent benefits you might be seeking, but it will hit you hard in the wallet. Is there a way to reap all of the health benefits without the financial sacrifice? Insurance may cover some physical therapy appointments after an injury or surgery, and massage may be a small part of that therapy, but there is a much better way to enjoy the benefits without the extravagant cost of massage therapy.
Amica Medical Supply is your answer to at-home massage solutions. There is nothing better than walking into your home and relaxing in your own deluxe massage chair. With a nice selection of chairs that will not only match your décor, but will offer you the health benefits you are looking for, Amica offers you an alternative to costly massage appointments. Choose from neck, back, shoulder, arm, hip, and foot massage, or choose all of them for an overall healthy massage. The cost of a massage chair from Amica Medical Supply is negligible compared to in-office appointments. In addition, the convenience can't be matched. You are more likely to walk into your home and use your chair massager much more regularly than going to an appointment.
Now is the time to begin looking after your physical and emotional health. Whether you have an injury that needs care or you are in perfect health and just love the feeling of a regular massage, go to amicamedicalsupply.com and check out their great supply of massage chairs. You will find the perfect solution for you. If you prefer spot treatments, also check out their great selection of body massagers. You are sure to find the perfect solution for you!