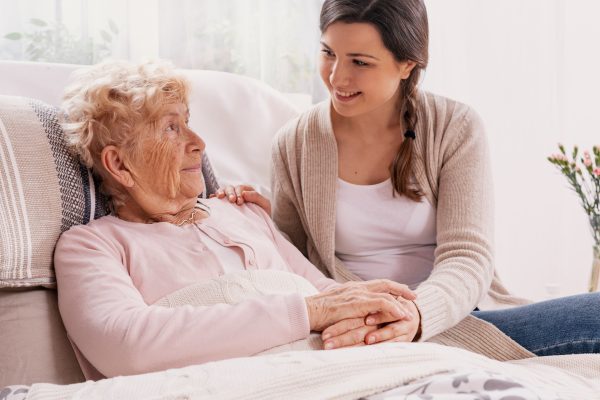 Hospital beds are a great aid in the care of an individual at home. There are hospital beds that are designed for everything from easy positioning to preventing pressure injuries. However, it is also common to wonder, "Can you use a regular mattress on a hospital bed?" Typically, home-based hospital beds are used with a hospital mattress, but it is possible to use a regular mattress.
Choosing the right mattress for an individual's needs is important for safety, comfort, and proper care. Keep reading to learn more about choosing between a regular mattress and a hospital bed mattress for your at-home hospital bed.
Difference Between Hospital Bed Mattress & Regular Mattress
Though there is quite a difference between hospital bed mattresses and regular mattresses, there are benefits to both.
Hospital Bed Mattress
The fact that there are different types of hospital bed mattresses is not widely talked about. This is because many people typically only view hospital bed mattresses as the same standard ones you get in the hospital. However, just like there are several different kinds of hospital beds, patient lifts, and other medical equipment, there are many variations of hospital bed mattresses, too.
Hospital bed mattresses include different features for specific needs. For instance, some mattresses are designed to fluctuate in pressure to prevent the person from laying in one spot too long. This is a great feature for those looking to avoid pressure wounds and discomfort.
They are also usually made of fabrics that are easy to clean, which is important for keeping up with hygiene and preventing infection. Cleanliness is especially vital for someone that is going to be bedridden for long periods of time.
Hospital bed mattresses are the gold standard to use with your hospital bed at home. You won't find the same features in a regular mattress, though they have their own benefits.
Regular Mattress
Regular mattresses are the ones that we are used to at home, which traditionally consist of memory foam and springs with a soft fabric on top. Of course, there are some benefits to having a regular mattress.
Regular mattresses offer the same comfort that the person using them is used to. When you are ill, there is something to be said about lying on the bed that feels like home. Additionally, regular mattresses can be more affordable as there is a wider range of pricing options and you most likely already own one.
However, regular mattresses are notoriously hard to clean, and they don't have any notable features that would help someone who is ill or bedridden. The question remains on whether you can use a regular mattress on a hospital bed.
Can You Use a Regular Mattress on a Hospital Bed?
When people buy a hospital bed, one of the most popular questions that they ask is, "Can you use a regular mattress on a hospital bed?" The answer is yes; you can use a regular mattress on a hospital bed. However, it is best to use a hospital bed mattress because it will provide a better fit for the needs of the individual.
A regular mattress might work with the hospital bed in the sense that it will fit and provide some form of comfort, but since a hospital bed mattress is specifically made for the hospital bed functionality, a hospital bed mattress is the best option.
Shop With Amica Medical Supply
Amica Medical Supply strives to provide excellent customer service for your durable equipment needs. We carry a vast selection of high-quality hospital mattresses and beds from all of the top manufacturers. Amica Medical Supply also offers free shipping on participating orders and is a member of the Better Business Bureau.
Schedule an appointment with Amica Medical Supply to find the hospital mattress for you.