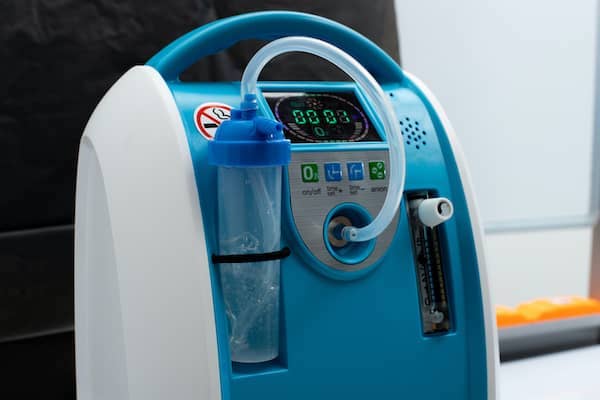 Needing an oxygen concentrator can sometimes feel like a limiting factor in independence and mobility. However, with the right tools and equipment, traveling is possible for any individual. The Federal Aviation Administration (FAA) has approved a long list of acceptable portable oxygen concentrators (POC) that allow you to board an airplane without concern. Read on to learn a bit more about the requirements and the best devices for traveling.
FAA Oxygen Concentrator Guidelines
Technology is constantly advancing and changing the way we're able to provide healthcare. To meet the ever-changing adjustments to portable oxygen concentrators, the FAA has set forth a list of standards that all POCs should meet to be flight-ready. Below is a list of a few of the guidelines your device should meet to safely travel.
The FAA acceptance criteria include a few of the following guidelines:

The POC does not radiate radio frequency emissions that interfere with aircraft systems.
The POC does not generate a compressed gas.
The POC does not contain any hazardous materials (hazmat), except as provided for in 49 CFR part 175, § 175.10 for batteries used to power PEDs, and that does not require aircraft operator approval for carriage as is the case for certain larger batteries.
Most medical supply companies offer equipment that is up-to-date to these standards, but it's always beneficial to review them yourself before heading to the airport.
FAA-Approved Oxygen Concentrators

When it comes to purchasing an FAA-approved oxygen concentrator, most retailers will include the verification in the description. If you're unsure whether an oxygen concentrator has been approved, the FAA continuously updates its site with the latest information. We've listed a couple of FAA-approved oxygen concentrators to accompany your next flight.
Invacare XPO2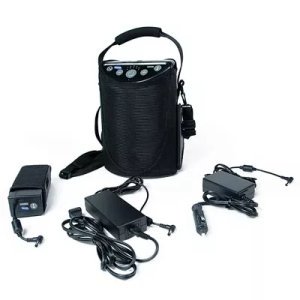 Amica's Invacare XPO2 portable oxygen concentrator comes equipped with a convenient carrying case as well as an additional battery to ensure ease of use during your flight. This lightweight option boasts innovative technology that customizes each release of oxygen to the patient's needs. At just under $3,000, this equipment is a great option for individuals looking to purchase an FAA-approved oxygen concentrator that encourages travel and independence.
DeVilbiss iGo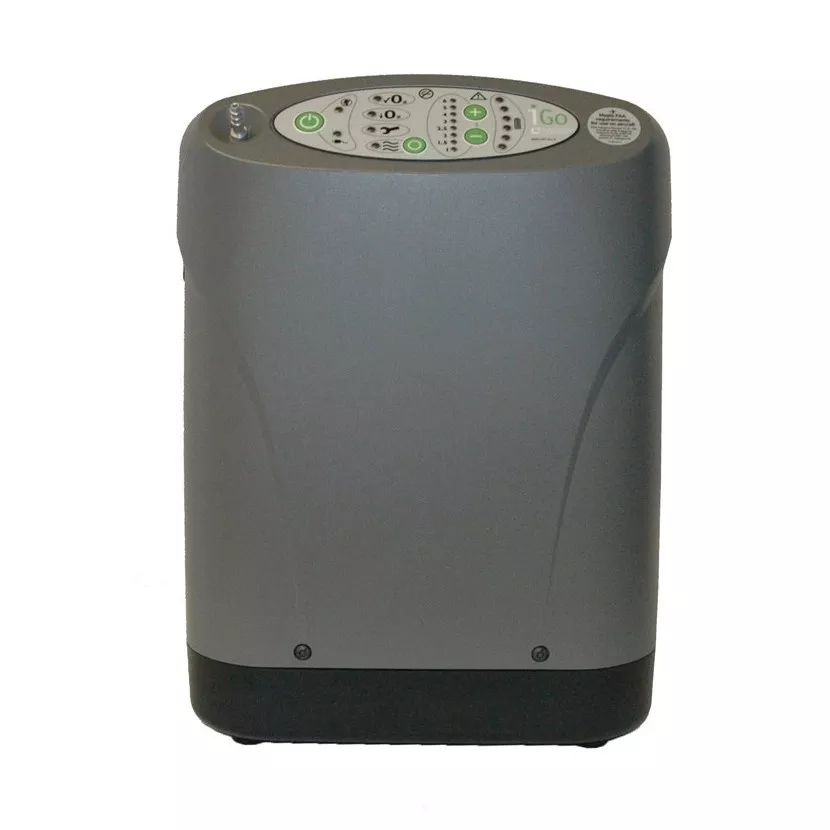 Combining a compact design with high-quality performance, the DeVilibiss iGo portable oxygen concentrator is another dependable option for in-flight use. The device weighs less than 20 pounds and is built with three handles so you can easily carry it wherever you need to go. With three battery sources and audible alerts for any potential power failure, you can be prepared for emergencies as you travel. Its reliable technology is designed with the user in mind, providing high-quality, consistent performance.
These are just a couple of FAA-approved oxygen concentrators. Browse Amica's full range of oxygen concentrators, from homefill systems to stationary systems, to assist your oxygen therapy.
Tips for Traveling with an Oxygen Concentrator

The FAA provides guidelines to ensure the functionality and safety of your medical device, but there are a few extra steps you can take to make your travel plans seamless.

Use the Supplied Case

Many POCs come with a carry case that fits your device and at least one additional battery for easy travel. These cases are compact and made to fit easily into small spaces, such as underneath the seat of an airplane. They also can serve as an indication to your airline that you have a medical device coming on the flight so they can quickly make any necessary accommodations or ensure safety requirements are met as you find your seat.

Make Arrangements in Advance

Calling the airport in advance to let them know about any accommodations you may need can save you time as you check in and board your flight. Let the airline know that you'll be bringing on a POC and ask if there are any additional requirements or restrictions they have so you're ready to board swiftly when the time comes.

Bring Extra Batteries

While many POCs will offer an extra battery in the initial delivery, it can be beneficial to purchase additional batteries before long trips to ensure the life of your device. Make sure they're charged before you leave for the airport, and safely tuck them away in a protected part of your carry-on bag for easy access in the case of an emergency.
Travel Safely with Amica

Traveling with medical equipment can be a challenge, but FAA-approved oxygen concentrators are built to make the task a little easier. Prepare for your next vacation with a portable oxygen concentrator from Amica. Call us today at 1-855-557-5446 to learn more about our medical supplies.