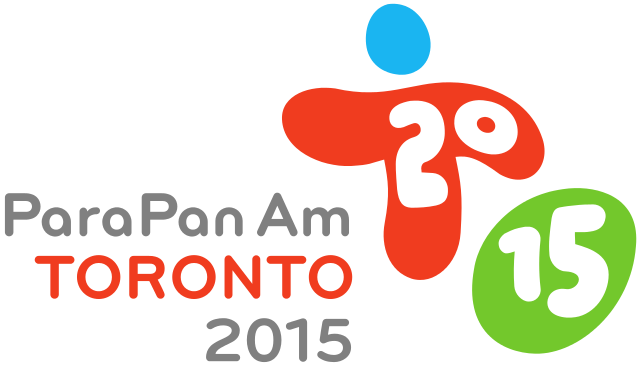 Hear ye, hear ye! The 2015 Toronto Parapan American Games are now open!
This is the 5th edition of the games, and each time they come back bigger than before.  This year an extra day has been added to the games to avoid scheduling conflicts between the closing ceremony and any of the events that may still be taking place, all to ensure that all of the athletes are able to celebrate the closing of the games.

"Rogers Centre May 2011" by David from Toronto, Canada - [1]
Uploaded by Skeezix1000. Licensed under CC BY 2.0 via Wikimedia Commons.
The Parapan American Games are held after the Pan American Games, every 4 years and are qualifiers for the Summer Paralympic Games.  The first ever Parapan Am Games took place in November 1999, in Mexico City where 1,000 para-athletes from 18 countries competed in 4 sporting events.  Then four years later, year 2003, saw 1,500 para-athletes from 28 countries competing in 9 sporting events in Mar del Plata, Argentina.  Each time since then the games have been growing, bringing us to the biggest games so far, the 2015 Toronto Parapan American Games.  From August 7, 2015 through August 15, 2015 we will witness 1,608 para-athletes from 28 countries compete in 15 sporting events.  After these games, you will be able to follow the winners at the 2016 Paralympics in Rio de Janeiro, Brazil.
Sports for para-athletes have existed for about 100 yrs. It was not until after WWII, when they were widely introduced to help with rehabilitation of disabled veterans and civilians injured in the war, that they became what they are now, slowly evolving from rehabilitation to recreation and then to competition.
The first competition for wheelchair athletes, known as the Stokes Mandeville Games,   was organized by Dr. Ludwig Guttmann on July 29th, 1948 the day of the Opening Ceremony of the London Olympic Games.  Athletes competed in archery in which 16 injured servicemen and women participated.  Four years later, in 1952, when Dutch ex-servicemen joined the games, the International Stoke Mandeville Games were born.
In 1960, in Rome, Italy, 400 para athletes from 23 countries competed in 8 sporting events. These were the first ever Paralympic Games.  Sweden was the home for the first Paralympic Winter Games in 1976. Since 1988, Paralympic Games are hosted by the same city that hosts the Olympics that year.
So, make sure not to miss this year's games either live or on broadcast. The best of luck to ALL the amazing men and women competing.
Go Team USA!
2015 Parapan American Games logo by Source. Licensed under Fair use via Wikipedia.