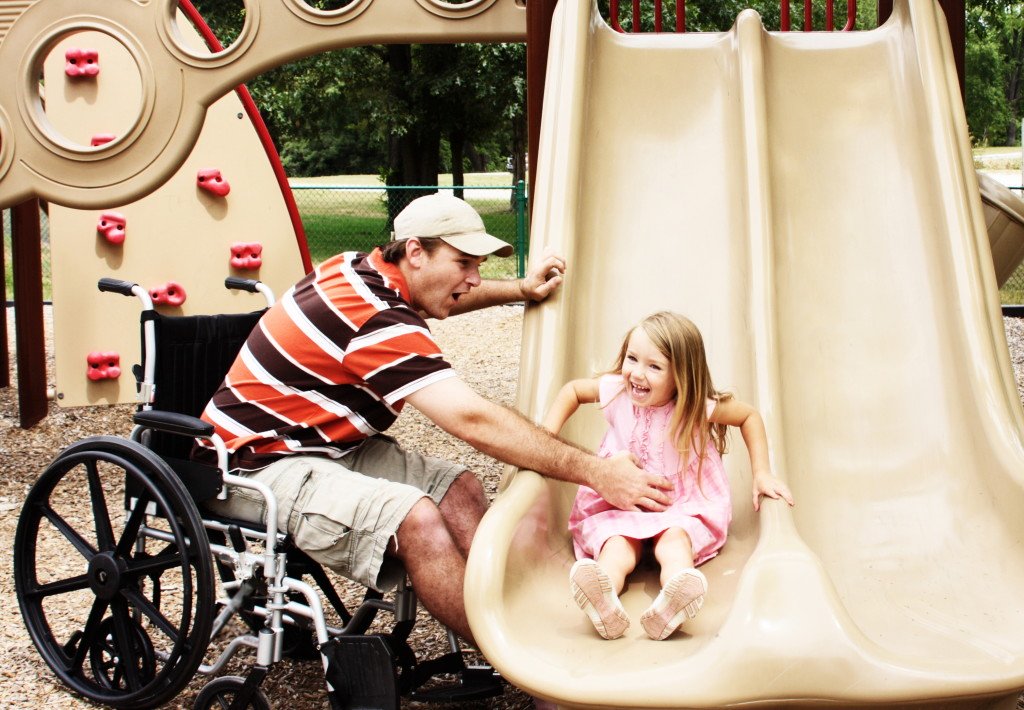 Eyeball to eyeball Please don't let my disability get in the way of really connecting. Please do engage me in conversation. And for the love of all things good - look at my eyes when you're talking, just like you would when talking to some one, you know, normal. Too many times people act like they don't know where to look when they talk to me - I think it may be due to the height imbalance (sitting in a wheelchair vs. standing up), plus the medical devices add an unusual element. Just know - I'd prefer you look at me in the eyes when conversing.
I'm happy - yup, totally happy. I've learned that happiness is possible - even with less than perfect situations.  Don't pity me - just love me, and respect me.  Please don't tell me that you don't think you could go on living with my disability. It takes courage to keep living, but it's freeing to discover that real happiness doesn't depend on external circumstances. True happiness doesn't depend on external circumstances.
Get some perspective. Living with disabilities makes everything a little tougher. That power wheelchair that ran out of battery, and left me sit a qu arter mile from any electricity? That perfect restaurant that is just too tiny to wheel into? Been there, done that. Starbucks running out of Pumpkin Spice Latte's before your afternoon caffeine bender is just not a big deal in the grand scheme of things.
Celebrate the little things. Disability can take so much from us, but I've learned to celebrate the little things. Take a moment to note the small joys. Each day could be the last - we're not promised anything. That chance to whip together some ridiculously good chocolate chip cookies with your niece? Do it - make the memories. A defiant spirit of joy in the face of challenge is a very precious commodity.  Nurture it. 
Life is hard, stick together. Being disabled makes you acutely aware of your need for other human beings! While we all value 'alone time' and time to pursue our own interests, making the extra effort to invite someone along for the journey is totally worth it! That great book you're reading? Give a copy to a friend, and meet for coffee to discuss. Go the extra mile to return that phone call or email to nurture that relationship. Don't get so busy and sure of yourself that you miss out on experiencing the little joys of life.