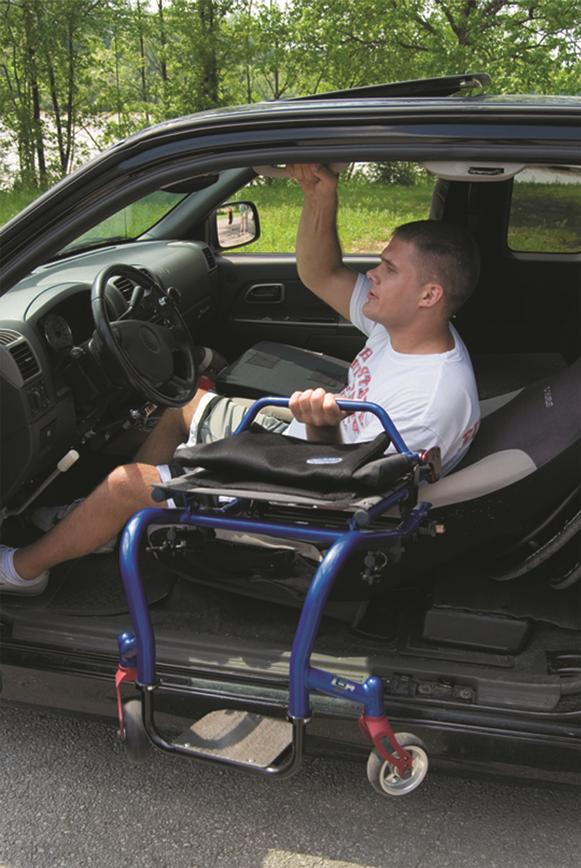 Traveling with Wheelchairs
Today is a good day to travel. The weather's nice, you don't have to pack lots of sweaters, and you need the time off. If you use a wheelchair, here are some things to consider before heading out.
Photo Credit: Marshall Astor | Flickr
1. If you're traveling by car, boat, or bus, fantastic! But if you're traveling by airplane, there are some extra steps to boarding. For instance, how do you get your wheelchair on the plane? When do you transfer out of and back into your wheelchair? Can you have extra luggage in your carry-on? Make sure you know what you're expected to do by checking your airline's website.
2. Book in advance. Whether you're looking for restaurants or seats on public transportation, booking in advance will make your vacation easier. Getting tickets for public transportation early can get you an easily accessible spot, whether you're looking for an aisle seat with arms that fold down or extra room to park your wheelchair.
3. Arrive at your place of departure early. Airports especially are notorious for long waits at security. If you're in a wheelchair, the process may take an hour longer. Make sure to plan ahead for delays.
4. Pack tools for your wheelchair. Traveling can put added stress on luggage, so plan for emergencies and bring spare parts. In some places you may need to fit your wheelchair into a small space, so bring everything you need to disassemble and reassemble your wheelchair, as well as instructions in case someone else needs to do it.
5. Scout out the terrain ahead of time. Google street view is an excellent resource for outdoor locations. Will you need to navigate steep hills when you get off the bus? What are the roads like at your destination? If you check ahead of time you can travel faster with greater confidence when you arrive.
6. Don't be afraid to ask a wheelchair travel expert There are tour operators who specialize in creating remarkable experiences for disabled travelers. Since they are constantly scouring the globe for great spots that are wheelchair accessible, a tour operator like this will be an invaluable resource.
And then there's all the usual advice. Use the restroom before you leave. Most bathrooms on planes are too small to navigate easily so don't drink lots of liquids while you're flying. Bring snacks instead. Travel is exhausting and you'll need the energy. Have a list of contact information for people and services you'll need while traveling. With a little planning, vacation can be as smooth and relaxing as you wish.