Wheelchairs are a necessity for millions of people across the United States with mobility issues.
Even more, for those with advanced mobility issues, electric wheelchairs are the best option for everyday use.
Electric wheelchairs are easy to use and have reclining capabilities that relieve pressure from sitting. Moreover, power chairs are designed to be highly durable for long time usage.

Although electric wheelchairs are built to last, they require maintenance to continue functioning well. Therefore, to get the most out of your wheelchair, asses its parts routinely to ensure everything is working properly.

Perhaps you are in need of replacement parts for your power chair or you're simply preparing for the future. Either way, it's helpful to know exactly what components are required.

Learn about the most common wheelchair replacement parts below!
What Electric Wheelchair Parts Are Important to Replace?
1. Joystick
The joystick serves as the control center of your electric wheelchair. It allows you to move and steer the chair in your desired direction. As such, this part of the wheelchair undergoes frequent use and must be replaced more often than other parts.

How to Determine if the Joystick Needs to be Replaced: Check that the joystick moves around easily and does not get stuck. Turn the controller off and scan the area for damage. Ensure that the protective seal at the base is intact.
2. Wheels
Wheels undergo a fair amount of wear and tear from daily use. Consequently, you should regularly examine and replace them as needed. Most electric wheelchairs and mobility scooters have solid wheels that are designed to be more long-lasting than traditional pneumatic tires.

How to Determine if the Wheels Need to be Replaced: First, examine the tires for any tears, cracks or unusual bulges. If so, they need patching or replacement. Also, if your power chair has pneumatic tires, inspect the pressure by pushing down firmly on the tire. If the tire sinks more than 5mm, pump the tire with air. 
3. Battery
A vital component of any electric wheelchair is the battery that powers it. Charging the battery fully each day increases its lifespan.

How to Determine if the Battery Needs to be Replaced: Charging the battery routinely is the best way to ensure great performance. If you are having issues with your electric wheelchair battery, contact your provider to learn about the battery life and troubleshoot issues.
4. Foot Board
Your feet rest on the board (or boards) found at the bottom of your power chair. This electric wheelchair part adjusts to suit different height preferences. Because the footboard often takes on a substantial amount of weight, it is prone to cracking and can become damaged over time.

How to Determine if the Foot Board Needs to be Replaced: Ensure that the board is securely tightened onto the wheelchair. Inspect the bolt that holds the footrest to the chair. Because the board often scrapes the floor, check for cracks and dents on both the top and bottom.
5. Cushion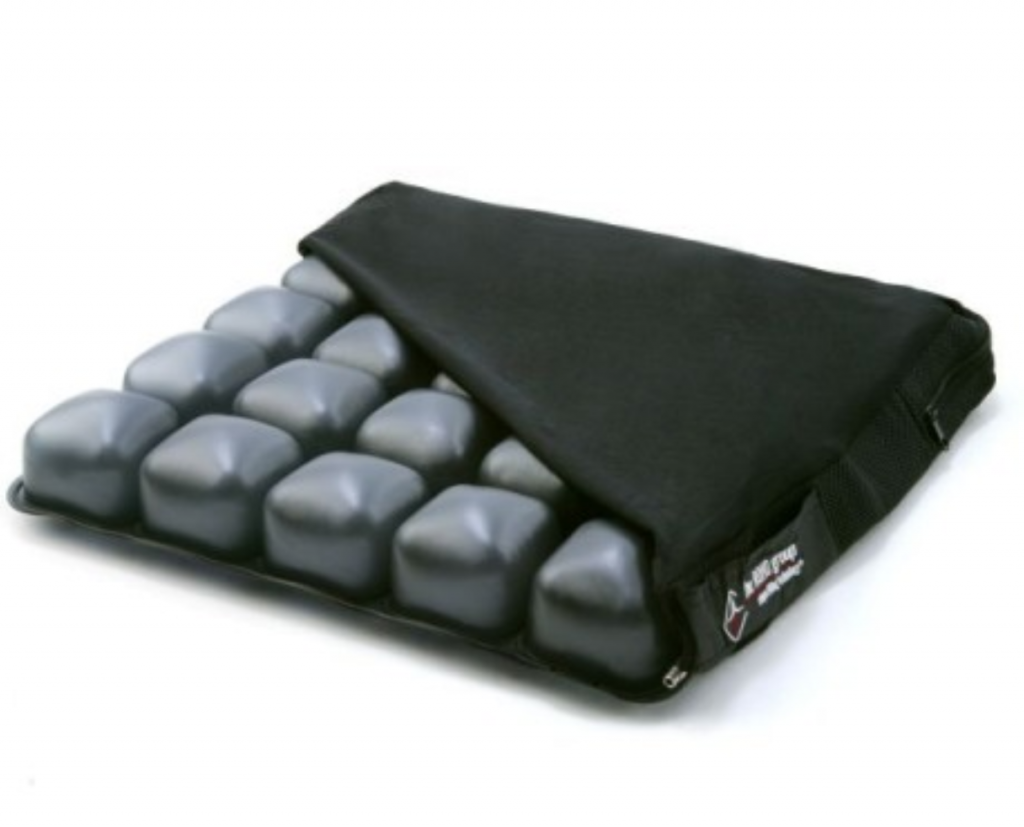 A wheelchair cushion is critical to the comfort and support of the wheelchair user. Furthermore, the breakdown of the cushion increases the risk of a user developing pressure sores. In short, this electric wheelchair part demands routine assessment.

How to Determine if the Cushion Needs to be Replaced:: First, remove the cover to reveal the cushion underneath. If the cushion is solid, examine it for tears and rips. If it is a gel cushion, massage the gel around regularly and ensure there are no leaks. Lastly, if you have an air cushion, make sure it is fully inflated and free of tears.   
Shop for High-Quality Wheelchair Parts Today!
Now that you've learned about essential electric wheelchair parts, you're equipped to shop for them.

If you're in the market for an electric wheelchair, the Invacare Pronto M51 is an outstanding option. This sleek yet durable model comes was built for optimum maneuverability and accessibility. It comes with a 5 Star Service Plan, ensuring accessible, quality maintenance for your chair.

You can compare the Invacare Pronto with an array of other options offered by Amica Medical Supply. Amica holds the largest selection of products in the online medical equipment space. Furthermore, Amica offers everyday low prices on this wide array of products.
To sum it up, you can find the perfect electric wheelchair parts to suit your needs at Amica. For more information, contact Amica Medical Supply today!