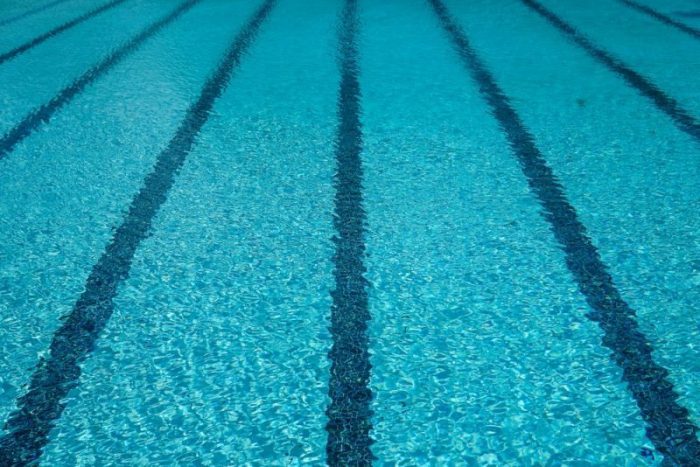 A pool is more than just a cooling and calm place to relax. Aquatic activity has a myriad of health benefits from increasing circulation to improving conditions of those with rheumatoid arthritis. There are certain pieces of equipment you can utilize to get the most out of handicapped accessible swimming pools.

Below are some of our top recommendations for equipment to make any swimming pool handicap accessible.
Equipment for Handicapped Accessible Swimming Pools
Transport to and From the Pool
For those who enjoy being at the pool, having a reliable way to access it is important. Ordinary wheelchairs are susceptible to water damage and rust, making them incompatible with pool environments. However, some wheelchairs are specially designed to be around water. Water-friendly wheelchairs are perfect for pools and aquatic facilities that are accessible by ramps.

The Aqua Creek Stainless Steel Aquatic Wheelchair is ideal for poolside environments. The frame is made of rust-resistant stainless steel, and the upholstery is mold and mildew resistant.

Getting in the Pool
It's crucial to have a safe and reliable means of entering the pool to enjoy the benefits of aquatic activity. For those with limited mobility, pool lifts are a great option. The lift can be attached to a deck at your private residence. Alternatively, you can use a portable pool lift to access pools that do not have this equipment.  

The Aqua Creek EZ-2 Power Pool Lift is a high-quality lift that works in residential settings. It is attached to the ground by an anchor and is battery powered. This lift can be moved around to different locations and has a 360° manual rotation capability.

Exercising in the Pool
A training platform is one of the most versatile pieces of pool equipment and is perfect for aquatic therapy. Many exercises can be performed using the platform, and it can easily be moved in and out of the pool.

The Aqua Creek Swim Training Platform is a grated platform that can be used for sitting in the water, exercising, rehabilitation, and more. The legs are adjustable, allowing you to change the platform height based on your needs.
Another great tool for exercise and rehabilitation is a pool bike. Underwater cycling is a popular choice for those with joint pain or who are in rehabilitation after surgery. That is because it is incredibly low impact, eliminating strain on the body.
With the Tidalwave Pool Bike with Recumbent Seat, you can have the healing benefits of aqua cycling in your pool. The seat offers a backrest for support while you get fit underwater.
Find the Perfect Equipment for Handicapped Accessible Pools
Specially designed equipment can make pool time much more enjoyable. If you are looking to make entering and exiting the pool easier, Amica offers a wide selection of pool lifts. If exercise and rehabilitation are your primary goal, our underwater tools are here to aid in your fitness journey.

Amica Medical Supply is the largest online authorized dealer of all top brands in the industry. Our customer care standards are extremely high—you will be treated well by the Amica team. For assistance shopping or inquiries you may have, contact Amica today!