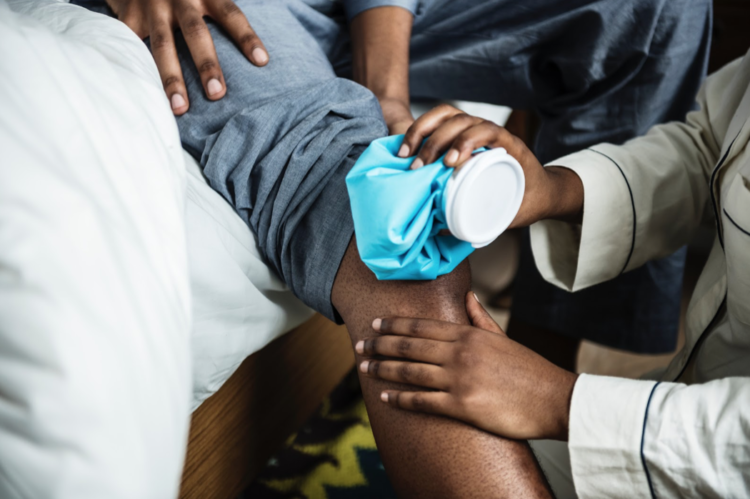 Because healthcare providers often place the health of others before their own, they end up paying the price. That price being astronomical rates of injury. According to OSHA,  the healthcare industry reports more injury and illness cases than any other private industry sector. 653,900 cases to be precise. That is 152,000 more cases than the next highest reported sector!
With that being said, home health care professionals face a 50% higher injury and illness rate that that of their hospital staff counterparts. This is mainly due to improper patient transfers, outdated medical devices, and overexertion. In order to determine which safety measures are the most valuable, we went to the professionals. Keep reading to see what 3 home healthcare professionals had to say about how caregivers can avoid injury and illness.
"If a client can't partially support his or her own weight, it is not safe to lift or transfer the client yourself."
Although this seems like a basic piece of advice, it is extremely valuable! In fact, it is a key piece of advice all CDC training programs stress as well. With back injuries being the most prominent in this sector, we investigated how it can be avoided. The most simple way, we found, is to utilize the appropriate body mechanics during transfers. Given you are familiar with ergonomic principles, this approach is best for clients who can partially or fully support their body weight. If this isn't the case, utilize electric hoists and slings when moving the patient. This way, both parties can avoid injury and make difficult transfer just a tad easier!
"Always be aware of your surroundings. Even the smallest hazards can result in injury."
An individual's home always has more hazards than in a hospital or care facility. Major risks caregivers should watch out for are stray wires, uneven flooring, or even pets! Before performing any transfers, scan your surroundings. This way, one can account for all unsafe variables present. Another great tip is to always wear shoes! This can protect one from slipping, stubbing their toe, or even stepping on sharp objects. It is a great precaution to take, given that caregivers are on their feet all day.
"Take all necessary precautions to avoid bloodborne pathogens."
Since home health professionals often handle and dispose of bodily fluids, they face a high risk of infection. All the more reason to follow all disposal standards! For example, caregivers should be dressed in the appropriate clothing and use protective equipment when handling such fluids. Equipment that should be readily available are: gloves, googles, face shields, and etc. Overlooking the importance of such equipment can result in caregivers being exposed to bloodborne pathogens and contracting bacterial or viral infections.
These are just three pieces of advice from experienced home health professionals! Of course there are many other ways caregivers can avoid injury or illness throughout their work, these methods are the easiest to implement. All in all, it is important to always use ergonomic principles, account for small hazards, and avoid bloodborne pathogens. By doing so, caregivers can avoid injury and continue to provide excellent care to their clients.
Medical Supplies Home Health Care Professionals Recommend

The Hoyer Advance-E is compact, yet able to perform an outstanding range of transfers. Whether from the floor or onto a healthcare bed, the Advance-E Electric Lift copes with ease. The Advance E's unique tapered leg design allows the lift to get even closer to the widest of obstacles. This is especially useful when encountering large chairs, bulky commodes and wheelchairs. The tapered design also ensures that the resident feels safe and secure during the transfer.
The Hoyer basic 4-Pt Sling used for basic patient lifting and works with any patient lift requiring a 4-Pt. connection. It is made from a Nylon Mesh fabric is fast draining and drying for use while bathing.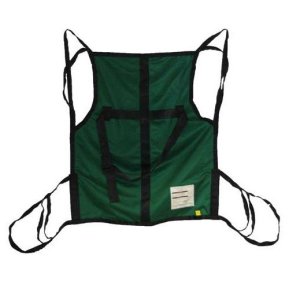 The Hoyer One Piece Sling with Positioning Strap provides easy position adjustment of patient. Durable polyester with closed-cell foam padding enhances user comfort.
The Bellavita is Drive's ultra modern automatic bathlift. It is also the lighttest, weighing only 20.5 lbs. Lowers to a minimum of 2.3", and raises to a maximum height of 18.8". The backrest reclines to a market leading 50 degrees. This model comes ready to use, with tool-free set up. TThe easy to use quick charge lithium-ion battery is accommodated in the Hand Control.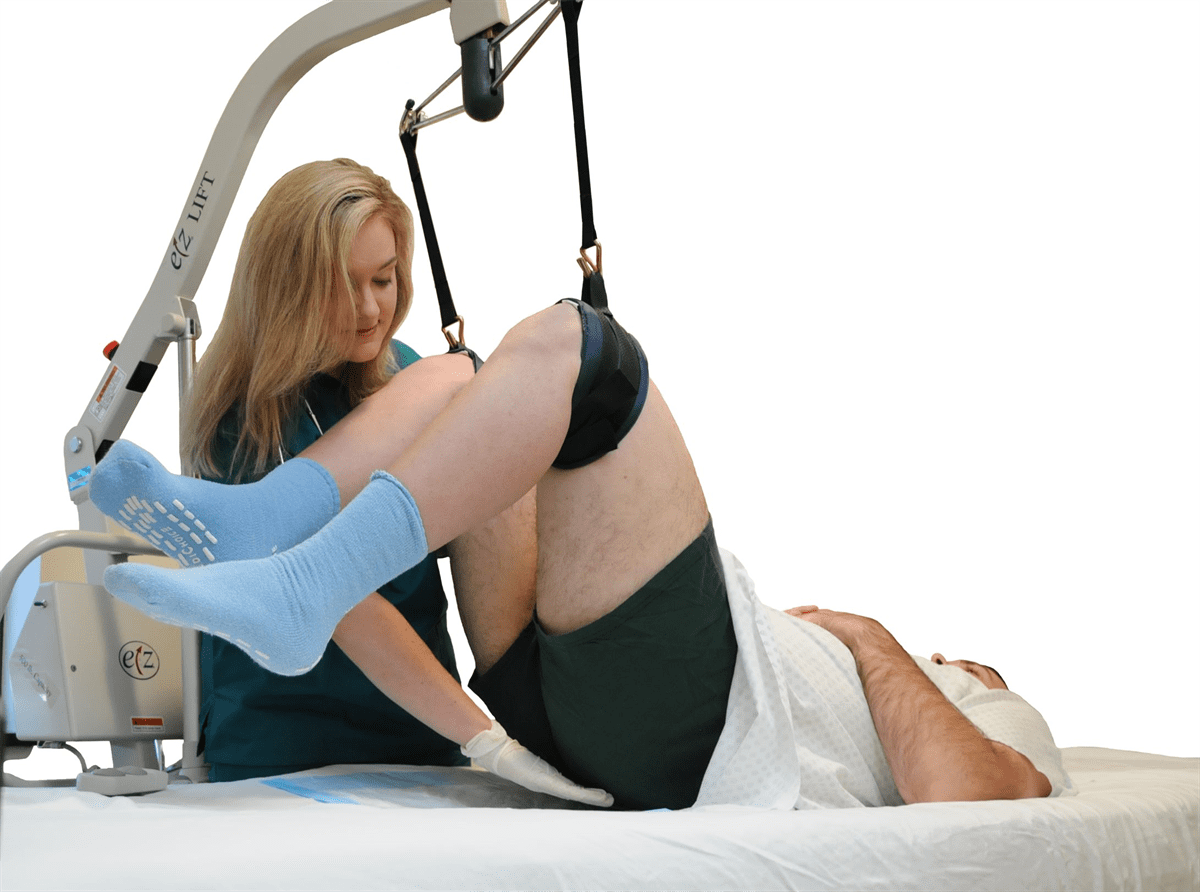 Lavin Lift Straps are an accessory that works with a standard patient lift. They allow one caregiver the ability to safely suspend the lower portion of the patient's body. This process eliminates the need for caregiver lifting and the need for additional assistance