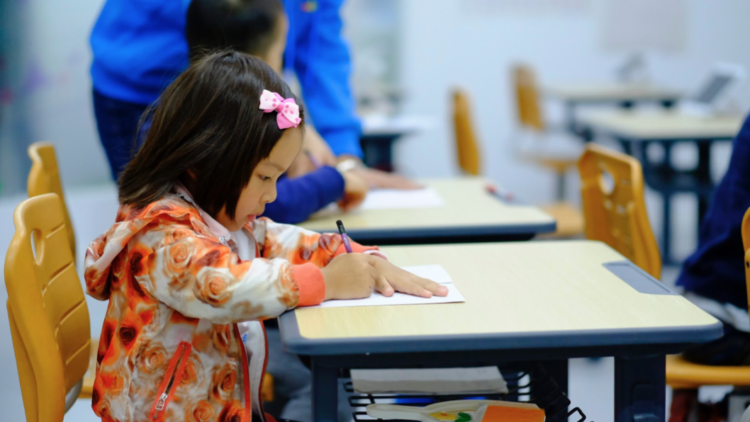 In order for students to succeed, they need access to a variety of tools. This is especially true for special education students. Regardless of whether they suffer from a physical disability or learning disorder, it is important that these students have access to certain special education supplies. Without them, it is likely that they will not be able to perform well in school or make friends with their peers. Both academic and interpersonal skills are instrumental for children to succeed, and special education supplies facilitate the development of both. How can they achieve both of these results? Keep reading to find out!
Academic Skills
A niche category of special education supplies, referred to as assistive technology, can have a massive difference in the classroom. Often times, these tools solve problems that education administrators overlook. For example a lack of upper body mobility may result in a student not being able to write, control a control traditionally, or use a calculator. But with the help of assistive technology devices like talk to text programs, these challenges can be easily overcome.
Moreover, there are many special education supplies that assist students with learning disabilities such as: dyslexia, ADHD, and etc. Because reading is a major problem for many, digital texts or audiobooks may be a great option! This gives students a way to absorb the knowledge in books without the difficulty associated with analyzing the paper text. As can be seen from these examples, special education supplies greatly help students better their academic skills!
Interpersonal Communication Skills
Often times, special education students face a lot of stress when it comes to school. They may feel like they don't "fit in" with the other kids because of their mobility or learning disorders. Simple things like recess may cause them anxiety, especially if they are not able to communicate and play with their peers. Fortunately, many special education supplies help students tackle these issues head on.
Medical supplies like wheelchairs, scooters, or powerchairs can break down the boundaries students with mobility issues may feel. They allow students to play with their classmates and explore the world around them! In addition to these devices, daily living aids can help better childrens' day to day life. Items as simple as exercise bands, hand held reachers, or specialized eating utensils can help them be and feel more independent. With this comes confidence that will radiate to all their peers!
All in all, there are many special education supplies that can benefit the students in your program. With many devices that help the development of both academic and interpersonal communication skills, it is easy to see why many schools are allocating a portion of their budget to investing in them!
Special Education Supplies You Need In 2019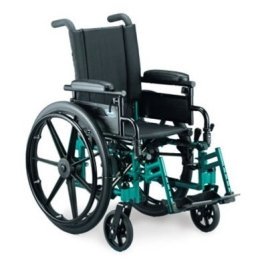 This affordable wheelchair is a great option for young students! Because this chair is specifically designed to suit the needs of your smaller patients, it offers features like a durable carbon-steel frame and easy adjustability. Moreover, the chair also has an adjustable angled back and adjustable front riggings.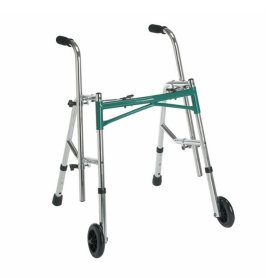 This pediatric walking aid features grow-with-you height adjustability! It has a design that meet everyones needs, even the smallest child. Moreover, it feature handles that adjust without tools and an extra wide base for maximum stability, safety and balance. Not to mention it's lightweight, aluminum "A" frame design to provide greater balance, and comfortable vinyl hand grips!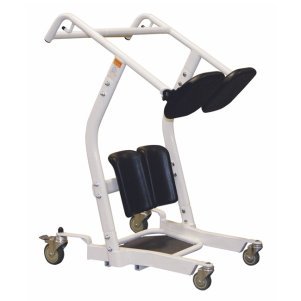 The STA182 by Medline is a manual stand assist and transfer device, that provides an affordable alternative to battery powered stand assist lifts. This device encourages patient participation by requiring them to use their own strength for balance. In order to use it, the patient must have weight bearing capacity. Furthermore, they must be able to stand-up on their own using the middle bar for assistance.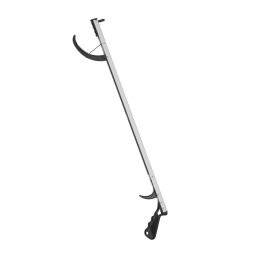 With a lightweight aluminum frame, this reacher helps to eliminate bending and stretching. Only 7 ounces of pressure required at trigger to close jaws. Moreover, the folding model folds flat for more convenient storage.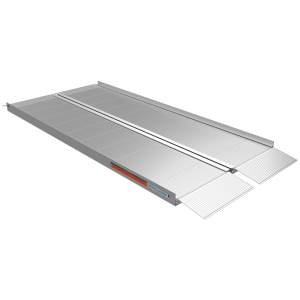 From the leader in powered mobility auto lifts comes a world-class series of portable ramps designed for ease of use. This portable ramp, with its single-fold design, sets up quickly and is ideal for scooters and wheelchairs. Furthermore, these quality ramps come with extruded slip-resistant tread. This makes them built to traverse steps, curbs and other unkind elevation changes.