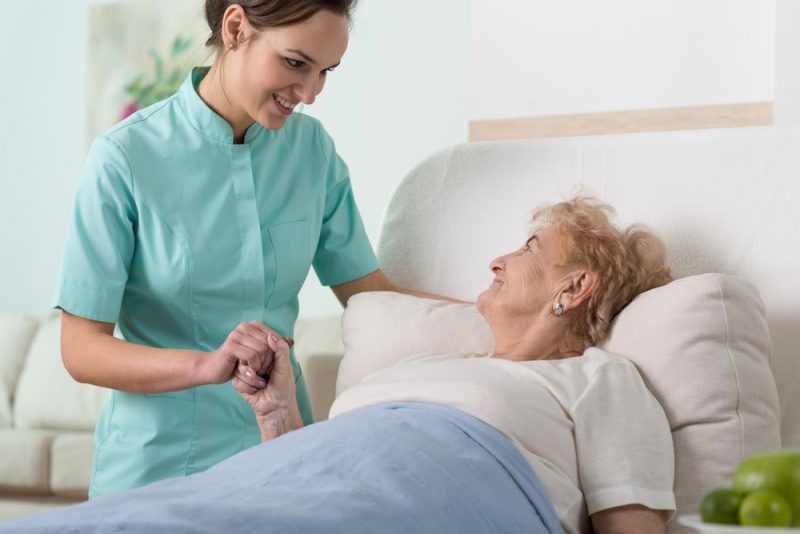 Hospital beds are specialty beds designed to care for a person who is ill or immobile. These specialty beds allow the user to adjust the position of their head and feet to improve the patient's circulation and overall comfort.
If you, your patient, or your family member must remain in bed for long periods, a homecare hospital bed may be a great option for you.
However, you probably have questions about how to get a hospital bed at home. Does insurance cover it? Should you rent one or buy one? What kind of hospital bed should you get?
This article will explain everything you need to know about getting a homecare hospital bed.
Your Guide on How to Get a Hospital Bed at Home
Does Insurance Cover the Cost of a Hospital Bed?
If you are wondering how to get a hospital bed at home then you're probably also wondering if Medicare covers hospital beds? If so, we have good news. Medicare does cover hospital beds as long as you meet certain requirements.
Here are the basic requirements to get insurance coverage on your bed:
You must be covered under Medicare Part B.
You must be assessed by your doctor and receive a prescription for the bed.
You must have a medical need for the bed. For instance, you:

need to lay or sleep in certain positions to relieve pain and cannot lay or sleep in those positions in a normal bed.
have congestive heart failure, breathing problems, or other ailments that require you to sleep with the head of the bed higher than thirty degrees.
use traction equipment that needs to be attached to a hospital bed.
Your doctor will know if there are any other criteria needed for you to qualify for a hospital bed. Be sure to talk to him/her for more information about insurance requirements.
Renting vs. Buying a Bed
Should you rent or buy your hospital bed? There are benefits to doing both, and you must personally decide which is best for your situation.
For instance, renting a hospital bed requires you to make regular monthly payments. If your bed needs maintenance, the rental company will pay for it.
Keep in mind, though, that renting can be more expensive in the long run. If you plan to use a hospital bed for a short period, renting is a good choice. However, buying a hospital bed is a better option if you plan to use the bed for years to come.
Buying a hospital bed has many benefits. For instance, you have complete ownership of it, which means you can issue upgrades or purchase additional parts that might not be available for rental beds. Additionally, you have the opportunity to gain equity.
Buying a bed will ultimately cost you more money upfront. Moreover, if the bed requires repairs or maintenance, you will need to pay for that yourself. At the same time, there are many affordable options for purchasing hospital beds.
Choose a Bed That is Best for You
There are different kinds of hospital beds, each with different price points and different uses. These are the main types of homecare hospital beds you can choose from.
Electric
Electric beds typically have two to four motors that independently raise or lower different sections of the bed. To operate the bed, you plug it into the wall and use the hand controller to adjust it.
Recommended Electric Hospital Bed: Primecare Expandable Hi-Lo Bed
Manual
Manual beds use hand cranks to adjust the bed. While these can be affordable options, they may be difficult for a patient to operate by his/herself, especially if s/he has limited mobility. The operator must have sufficient arm and shoulder strength to turn the cranks.
Recommended Manual Hospital Bed: Drive Medical Ultra Light
Adjustable
Adjustable beds have all the features of a typical long-term hospital bed. However, adjustable beds have the benefit of using standard mattress widths. In other words, you can choose between different sizes, including twin, queen, and king-sized beds.
Recommended Adjustable Hospital Bed: MedLift Sleep Ezz Standard
Long-Term
Long-Term homecare beds are high-quality beds and are made with permanence in mind. These long-lasting beds are ideal for patients who need to use a hospital bed for many years. Many of these beds also have full head, foot, and height adjustments.
Recommended Long-Term Hospital Bed: Alterra Maxx Long Term Care Bed
Bariatric
Bariatric beds come equipped with an extra-wide frame and a higher weight capacity. Most of these beds are electric and come with heavy-duty motors. Most of these beds can support up to 700 pounds. However, some can support up to 1,000 pounds.
Recommended Bariatric Hospital Bed: Drive Medical Full Electric - 1,000 lb.
Where Can You Buy or Rent a Homecare Hospital Bed?
Amica Medical Supply is the largest online Authorized Dealer or Distributor for all top brand medical supplies. In other words, they have the largest selection of products at the lowest available prices.
If you would like to rent or buy a homecare hospital bed, Amica is your go-to! Not only do they have free shipping on their hospital beds, but they also have great customer service and safe, secure ordering.
No matter what size hospital bed you need, Amica will have the perfect product for you. To learn more about their products, contact them today!