A wheelchair is an important assistive device for people with physical disabilities. There are many different types of wheelchairs on the market, but one type that is growing in popularity is the sports wheelchair.

Sport wheelchairs are designed for activities like racing, basketball, and even everyday use. They are high-performance devices that allow people with disabilities to perform physical activities. Sport wheelchairs are built with speed, strength, and durability in mind.
What Makes Sport Wheelchairs Different?
In addition to being made for sporting activities, they also have a number of distinguishable features. High-performance wheelchairs are usually heavier and larger than standard models, enabling them to maintain stability during various activities.

The wheels on sports wheelchairs tend to be wider and have a threaded design for a better grip on surfaces like grass, dirt, or pavement. Sports wheelchairs also have cushioned seating and upholstery for comfort and ease of use.
Main Types of Sport Wheelchairs on the Market
There are four main types of sports wheelchairs on the market today: high-performance sports wheelchairs, lightweight sports chairs, sport racing wheelchairs, and sports power wheelchairs.

High-performance sports wheelchairs are the most common sports wheelchair on the market today. These are typically lightweight, have cushioned sport seats with upholstery that matches the color of the chair, are built for speed, have oversized wheels, and are designed to be easily folded for storage.

Lightweight sports wheelchairs are designed for activities like racing, built with lighter materials to make them easier to handle. These may not be as durable or lack some of the features that regular high-performance sports wheelchair models have (like seat upholstery), but they offer a good alternative to people who don't want to spend as much on their sports wheelchair.

Racing wheelchairs are similar to the high-performance unit in that they are designed for sporting use and speed, but these chairs typically lack extra features, like cushioned seats. Instead, they typically have adjustable backs/seats so that users can easily move themselves during activities.

Sports power wheelchairs are controlled using electronic inputs, enabling the user to go faster and navigate over different surfaces with more precision. These come with remote controllers attached to hand grips to control speed through small electric motors located in the wheels. Many sports power wheelchairs also include cushioned seats and adjustable backrests and arms.
Buying vs. Renting Sport Wheelchairs
Depending on how often you plan to use your sports wheelchair, there are benefits and drawbacks to renting sports wheelchairs versus buying them. If you plan on using your sports wheelchair only for seasonal activities like basketball, hockey, or racing games, it may be more cost-effective to rent sports chairs instead of purchasing them.

However, if you want a high-performance chair that you will use every day for transportation, in addition to other activities, then purchasing a sports wheelchair outright is the way to go.
Which Medicare Coverage Plans Cover Sport Wheelchairs?
Those who have coverage through Medicaid or Medicare can typically get equipment covered under their plan's Durable Medical Equipment (DME) benefit. Medicare and Medicaid usually cover wheelchairs, including high-performance sports chairs that are covered with a DME plan.

Sports wheelchair models purchased through insurance will be subject to the Medicare competitive bidding process, which means that beneficiaries may be able to get sports wheelchairs at a reduced cost if their doctor prescribes them one.
What Types of Sport Wheelchairs Should I Check Out?
There are five notable sport wheelchair models available on Amica Medical Supply's website today: the Invacare Pro-2 All Sport Wheelchair, the Silver Sport II by Drive Medical, the Go-Go Sport 4-Wheel, the Sport Rider 3-Wheel, and the Karman Tranzit Go Foldable Power Wheelchair.

Each sports wheelchair on our site is designed to meet specific needs, so you can find models made for basketball, golfing, skiing/snowboarding, surfing, or any activities you may enjoy.
The Invacare Pro-2 All Sport is designed for activities like basketball, volleyball, and tennis, or those performed on flat surfaces. This chair is lightweight but is durable enough for constant sporting use. It comes with adjustable brakes.
The Silver Sport II by Drive Medical is another sports wheelchair option on the Amica Medical Supply website. It is designed with an aluminum alloy frame for strength and durability, in addition to oversized sport wheels with tube tires. The Silver Sport also comes with sports upholstery, making it comfortable to sit in for extended periods of time.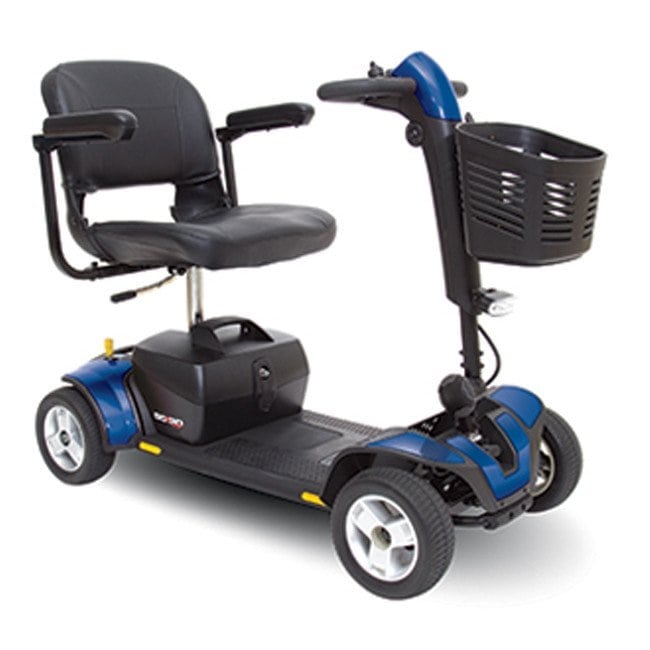 The Go-Go Sport 4 Wheel Power Chair is an all-purpose sports wheelchair option that can be used for both physical activities and daily transportation. It has upholstered seats and adjustable footrests that can be used for both sport and non-sport purposes.
The Sport Rider 3-Wheel Power Chair is an all-terrain sports power wheelchair that is designed with durable suspension and high performance wheels, making it suitable for rough sports surfaces like grass or gravel. Like the Silver Sport, it comes with padding and upholstery.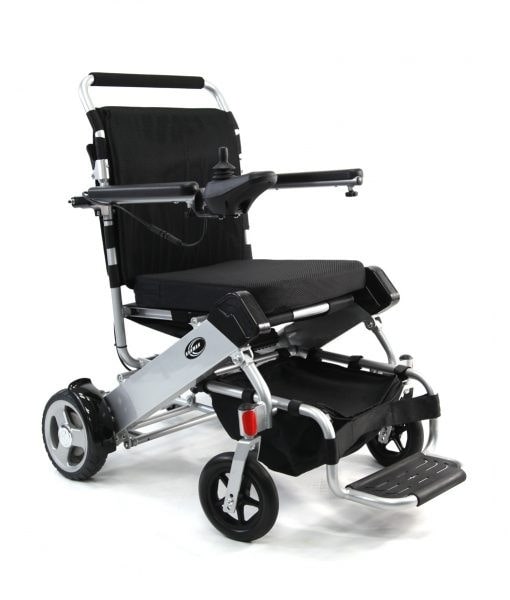 The Karman Tranzit Go Foldable Power Wheelchair is a sports wheelchair designed for daily transportation. It is foldable, allowing users to save space in their car when it's not being used. This model is designed with all-terrain wheels, making it suitable for different sporting surfaces.
Ready to pick out high performance wheelchairs? We have a vast array of options here at Amica Medical Supply to cater to your every need.

Check out our sports wheelchairs from brands like Drive Medical, Invacare, Karman Healthcare, Pride, EV Rider, and more today.