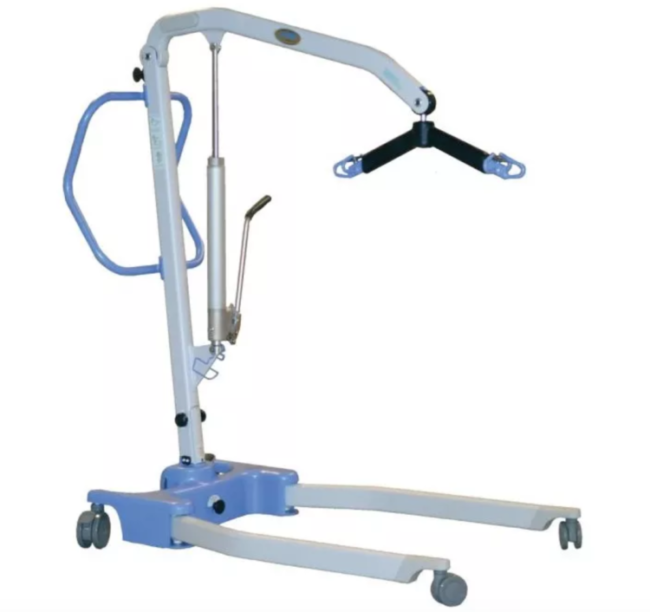 Lifts are amazing tools that enable heavy patients to be transferred without risking caregiver or patient injury. Hoyer lifts in particular offer particular comfort and ease. As with any piece of equipment, however, old, worn, and broken parts must be replaced. Hoyer lifts usually come with a warranty, but the warranty often depends on the type of lift purchased, when it was purchased, and even specific parts on the machine. No matter what your warranty is for your Hoyer lift, it is vital that you thoroughly inspect the machine for any signs of wear, loosening parts, or broken/breaking parts. Below is a list of Hoyer lift parts that are available to purchase, ensuring your patients are safe and comfortable.
What Hoyer Lift Parts Do You Need To Operate It?
Batteries
Every lift will need a battery to charge it. Luckily, batteries and battery chargers are available for purchase and most Hoyer lift batteries will work for every machine model. Additionally, it might be beneficial to purchase extra batteries for your lift in case you need a quick replacement.

Digital Scales
Though digital scales are an optional part to add to your Hoyer lift, they are extremely useful. Digital scales save caregivers and staff time and energy by weighing patients while moving them. This way caregivers don't have to weight the patient as an additional task.

Model-Specific Parts
Though batteries and digital scales are general parts that every Hoyer lift needs, every model is slightly different and thus requires a different range of parts. To find model-specific Hoyer lift parts, check out the list below.
Types of Hoyer Lifts with Replacement Parts
HML400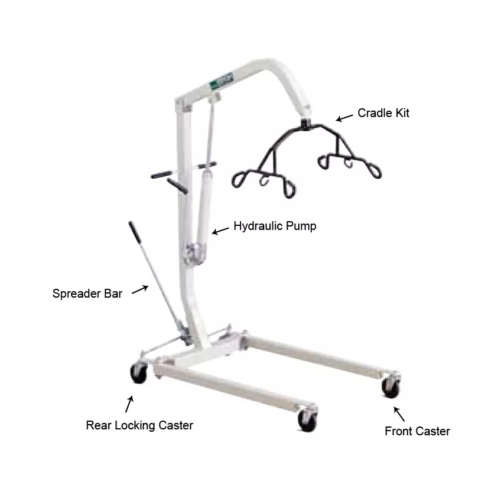 The Hoyer HML400 lift is made for ergonomic use. Equipped with a hydraulic pump, adjustable U-base, rotating pump handle, and easy storage capabilities, the HML400 is a lift that works comfortably and efficiently. However, there are five different Hoyer lift parts that may need replacing now or in the future.

HPL402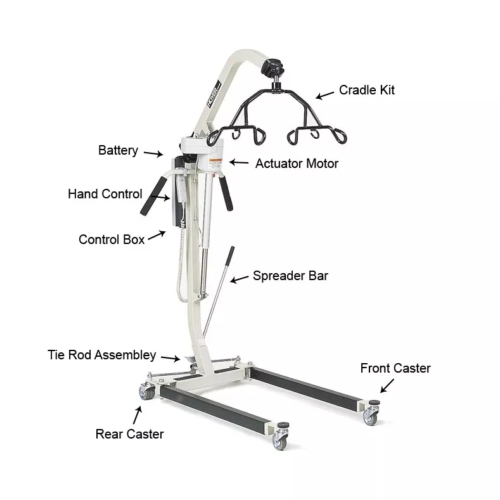 The HPL402 is designed to make patient-transfer and repositioning easy. This Hoyer lift includes amenities such as a cradle and slings to avoid pinching the patient, easy operating features, adjustable base, and ergonomic handle grips. Though there are fourteen replaceable pieces on the machine, it has never been easier to purchase new parts.

C-HLA
The C-HLA model is the classic Hoyer lift. It has a 400-pound weight capacity while simultaneously having an ergonomic size, allowing it to fit into tighter spaces. The durable contraption makes moving easy for caregivers and patients alike. However, there is a total of ten Hoyer lift parts for the C-HLA available.

Advance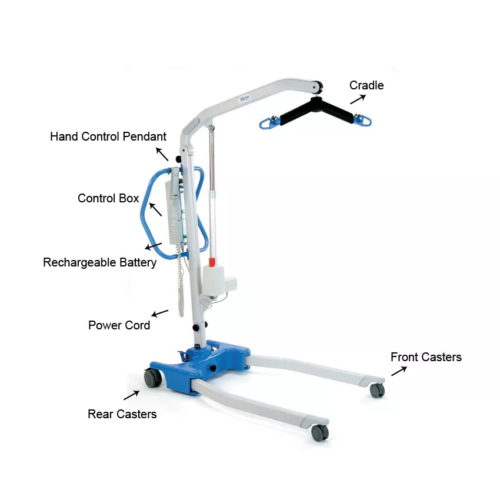 With eight parts that might need replacing, the Hoyer Advance lift built for easy transportation. It separates into easy, manageable pieces that make it easy to transport in an automobile.

Ascend Professional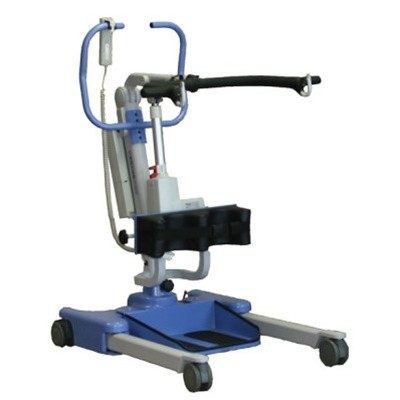 The Ascend Professional Hoyer Lift model specializes in promoting patient independence. The machine offers a long range of movement and encourages patient participation. Not only is it compact, but it also has adjustable components. There are twelve parts available for purchase.

Elevate
The Elevate is compact and sturdy. With a weight limit of 440 pounds and a Smart Monitor, promoting longevity in the Elevate model and its parts. However, in the case of worn or broken parts, you can select from a list of fifteen available replaceable pieces.

Presence
The Hoyer Presence lift is a robust piece of equipment with a weight capacity of 500 pounds. With grip choices for patients of different heights, an emergency stop button, and the option of both power and manual lowering, Presence lift is an ergonomic machine for heavier patients. The electronically operated machine has eleven parts that might need replacing.

HPL600
With a 600-pound weight capacity, this Hoyer model is innovative and power-operated. With thirteen parts available for purchase, it has never been easier to keep your lift running smoothly and safely.

Classic Pool Lift SS HSP
The Classic Pool Lift is designed to make swimming more enjoyable for those who have a difficult time getting into the pool. With only four parts, the Pool Lift has easier maintenance. Available for purchase is the hydraulic pump, in-ground mount pool adapter, surface mount pool adapter, and the sling and chains.

Affordable Replacements for Your Hoyer Lift Parts
Amica Medical Supply offers affordable replacement parts for your Hoyer lift. With the best prices for the best parts, you can ensure your Hoyer lift is working properly so your patients have the utmost comfort, safety, and care possible.

For more information about Hoyer lift parts, contact Amica Medical Supply today!