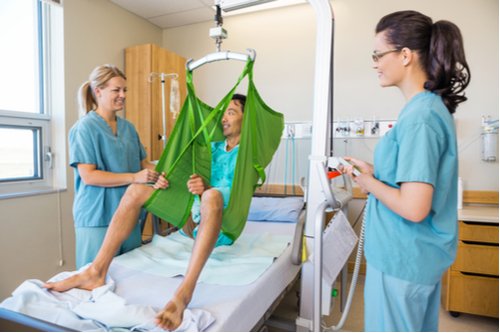 Patient lifts offer caregivers the ability to move patients to different places with ease and help patients fulfill their day-to-day activities. Basically, slings help caregivers help their patients. Slings provide support and comfortability for mobility and Hoyer lift slings are some of the best around.
Continue reading to see which Hoyer lift slings are the top picks for mobility.
The Best Hoyer Lift Slings
Hoyer Basic U-Sling w/ Head Support
The Hoyer Basic U-Sling with Head Support is what you would consider a basic sling. It's perfect for basic patient lifting and works with any patient lift that requires a 4-pt connection. As a result, it's virtually useful for just about anybody. Its nylon mesh fabric provides it with fast draining and drying, making bathing an easier experience all around. This sling is perfect for quick and easy mobility for anyone that doesn't need anything fancy.
Hoyer Deluxe Transport Sling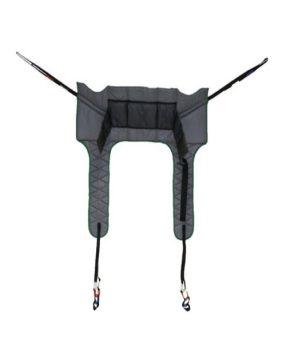 The Hoyer Deluxe Transport Sling provides great mobility and comfort to anyone who uses it. With its adjustable strap and simple and easy fit, the Hoyer Deluxe Transport Sling allows for quick transfers and extensive maneuverability. It's best used for patients who have a greater degree of weight bearing and is only for use with Hoyer, Journey, Ascend, and Elevate lifts.
Hoyer Padded U-Sling w/ Head Support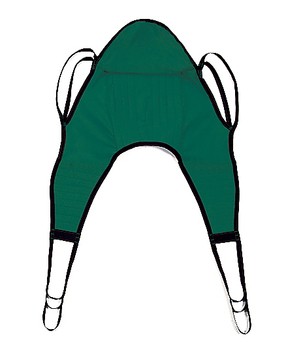 This is one of the best Hoyer lift slings you could possibly find. The Hoyer Padded U-Sling with Head Support is made of durable polyester with closed-cell foam padding to provide extra comfort. As well, the sling can be used with any brand lifts, making it one of the best slings around.
Hoyer Full Body Sling w/ Positioning Strap (Loop - Amputee)
The Hoyer Full Body Sling with Positioning Strap is great for amputee patients that need a little more help. It's made with durable polyester and closed-cell foam padding that gives great comfort to the user. The positioning strap helps ease the position adjustment and mobility of the patient.
Hoyer Full Body Sling w/ Commode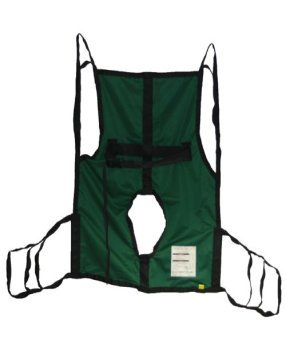 The Hoyer Full Body Sling with Commode is a fantastic sling for mobility. The polyester and cell-foam padding offer excellent comfort in addition to its ease of movement for the user. This Hoyer sling comes with positioning straps that make it easy to position and adjust the patient. The added commode cut-out provides patients with easy toileting activities. For any patient and caregiver that are looking for a quality sling that'll make fulfilling day-to-day activities easier, then look no further than here.
Hoyer has made a name for itself with its quality and lasting products. Protecting the caregiver and the patient has been their number one goal for years, and it shows.
There are many factors that go into choosing one of the many Hoyer lift slings available, and Amica Medical Supplies is happy to help. They provide low prices, great service, and amazing expert advice. Check them out for more information about slings that are great for mobility.