Recliners are a must-have furniture piece to achieve comfort and relaxation while still receiving the support your body needs.
In some instances, you may require a heavy-duty recliner. These are recliners meant for a heavier weight that offer additional support. Some of these chairs boast an up to 600 pound capacity. We've compiled a list of some of the top recliners for heavy weight to make the search a bit easier.
Recliners for Heavy Weight
Our top quality recliners for heavy weight provide the luxury of plush comfort with the reliable support your body requires. Read on to learn more about each one and why it may be the best one for you.
Winston 3-Position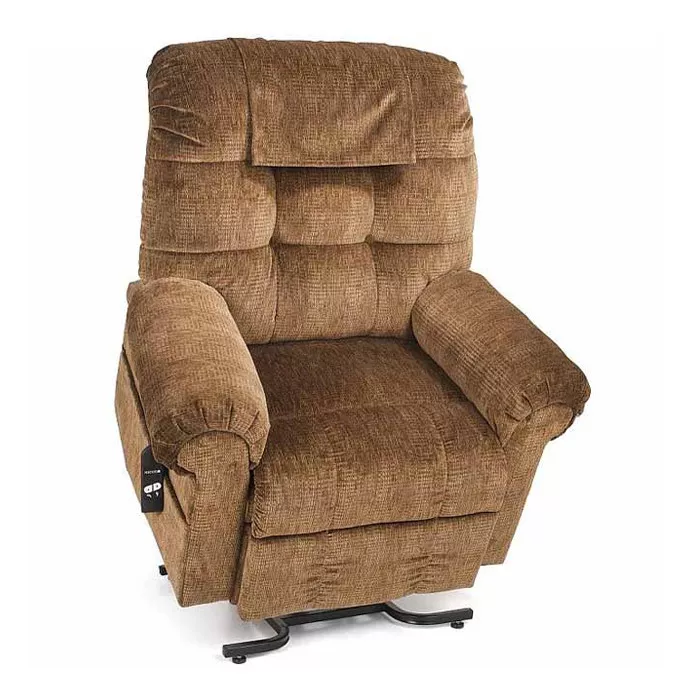 The Winston 3-Position Recliner boasts a plush seat and armrests, making it an ideal choice for supreme relaxation. Safely recline back with the chair's unique Golden lifting mechanism to kick back after a long day. This recliner for heavy weight easily raises you to a standing position or provides the opportunity to move into Full Napper mode. Have simple command over your chair with the two-button control system.
Easy Comfort Superior 3-Position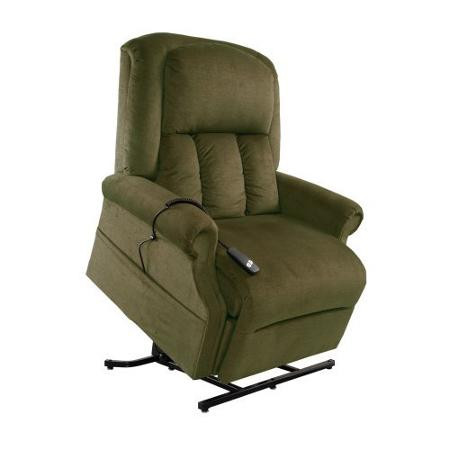 Kick back and relax with the Easy Comfort Superior 3-Position Recliner. The hardwood frame of this recliner for heavy weight offers reliable support, while plush terry fabric cushions provide much-needed comfort. This plus-size recliner is able to hold up to 500 pounds with a heavy-duty steel lift mechanism. Safely ease into a comfortable position with the entirely electric motion power recliner.
Comfort Extra Wide 3-Position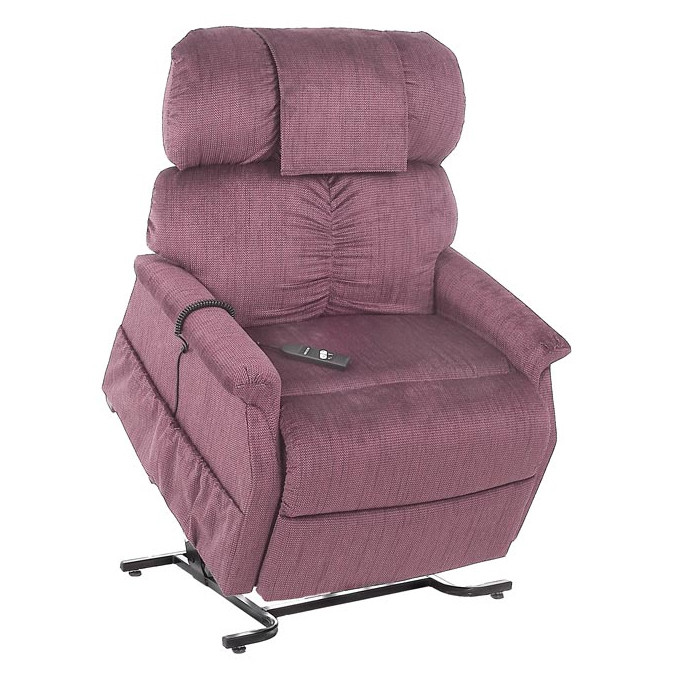 Starting at just over $1,000, the Comfort Extra Wide 3-Position Recliner comes equipped with two heavy-duty motors. This bariatric lift chair has the highest lifting capacity around, with the ability to lift roughly 700 pounds. Extra-wide seats and a Full Napper position make this recliner for heavy weight an ideal comfort choice.
Golden PR535 With Chaise Medium-Wide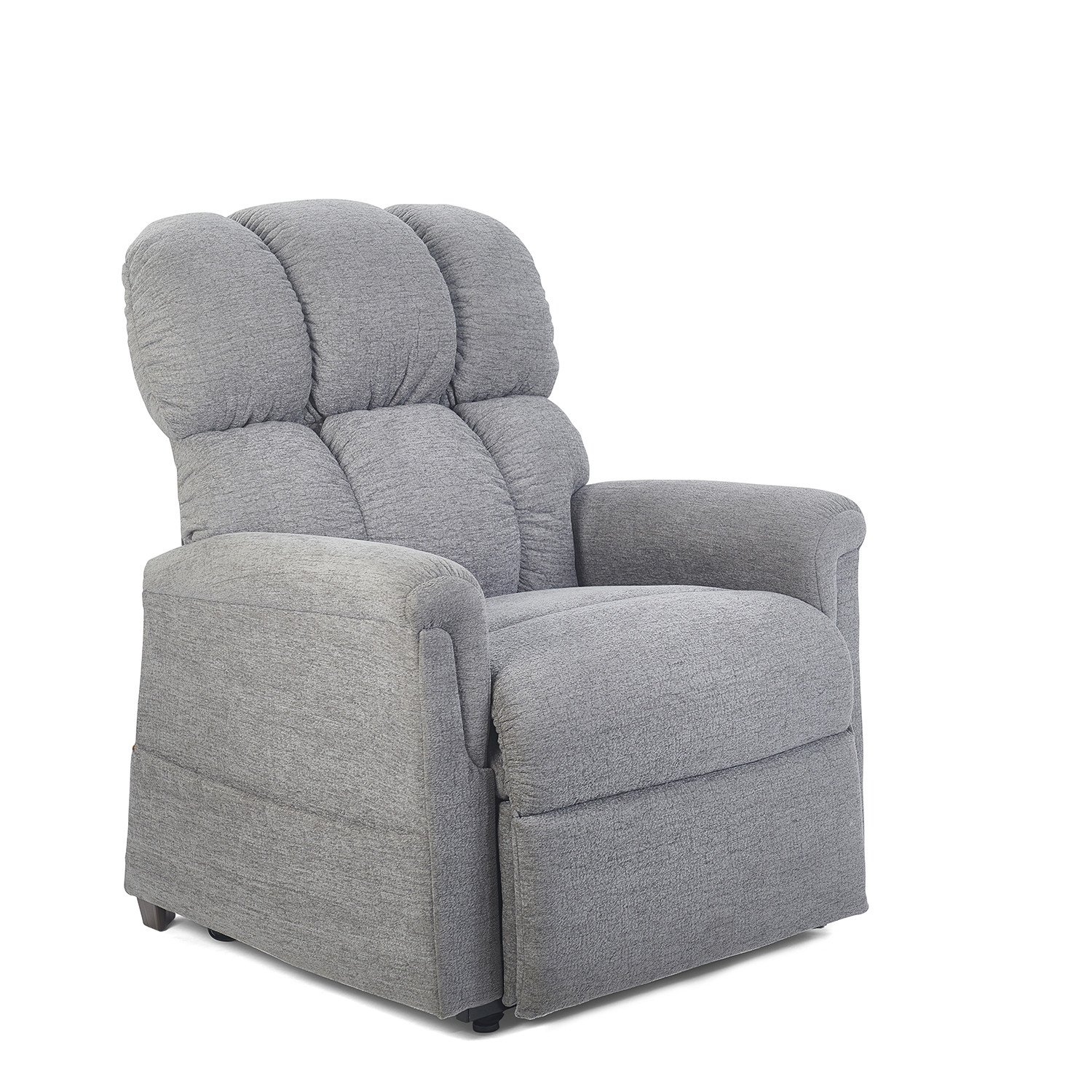 Experience the luxury upgrades of the Golden PR535 Comforter Recliner in a medium to wide size. A new take on an old classic, this recliner for heavy weight features plush comfort with a modern design. Built with heavily padded arms, you can safely lift yourself out of this chair. Integrate this plus-size recliner seamlessly into your space and enjoy the reliability of this top-notch recliner.
Golden PR535 With Chaise Small/Petite
Looking for a recliner that's just a bit smaller? The Golden PR535 Comforter Recliner in a small/petite size may be just right for you. This high-quality recliner will be a highly coveted staple in your living room. Contemporary design meets classic dependability in a refreshing recliner for heavy weight.
Easy Comfort LC-500 3-Position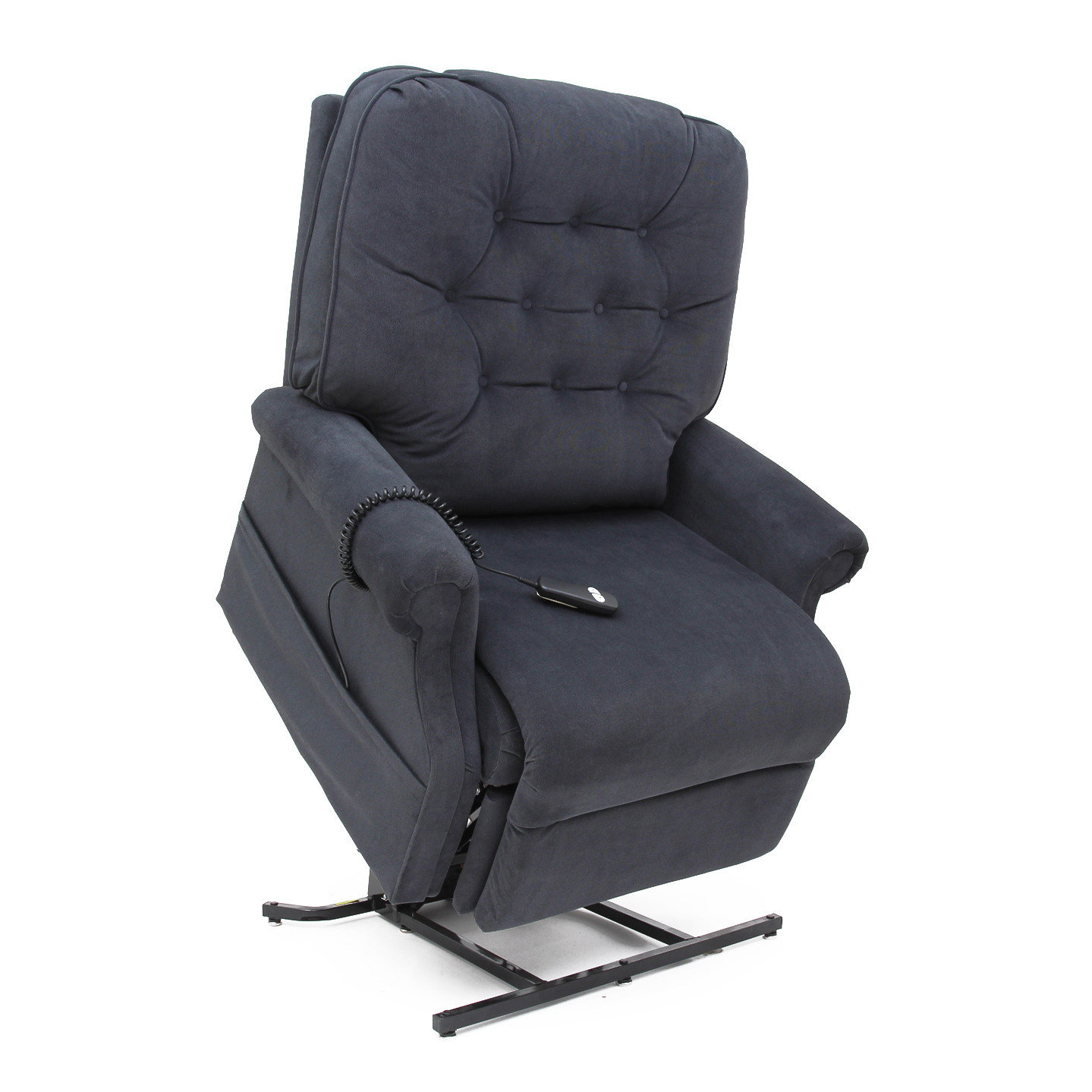 Put on your favorite show and watch in comfort with the Easy Comfort LC-500 3-Position Recliner. With a 500-pound weight limit and furniture-grade plywood, you can easily enjoy the comfort of this luxury chair. Unfortunately, this chair has been discontinued, but be sure to keep an eye out on our website for more information regarding this chair and other recliners for heavy weight!
Comforter Super-Wide Power Lift Recliner
You can't go wrong with the Comforter Super-Wide Power Lift Recliner from Amica. Safely maneuver this bariatric lift chair any time of day with its built-in LED light system and battery back up. Offered in five models to fit your varying size needs, this high-quality recliner is perfect for steady lifting and reclining.
Relax in Your Quality Heavy Weight Recliner From Amica
With the largest selection of high-quality, dependable products, Amica Medical Supply is the ideal choice for your medical needs. We value customer satisfaction above all, which is why we ensure that we are providing the best products on the market. Receive top-tier recliners with the support and comfort you desire when you order from our supply of chairs. Contact our team of medical supply professionals today to find out why a heavy-duty recliner may be the right choice for you.