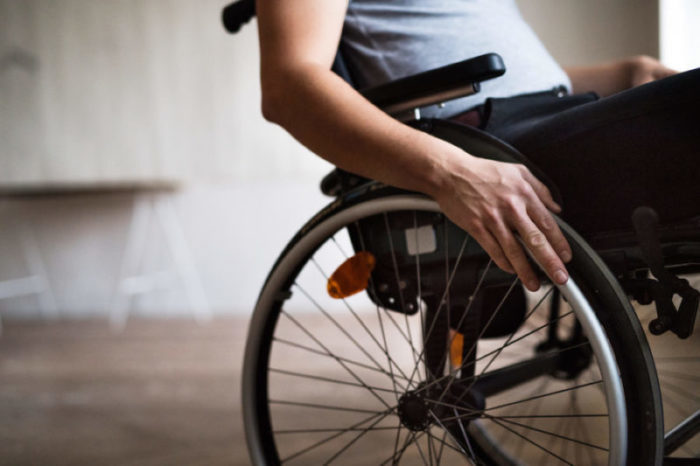 Did you know that there are many different kinds of wheelchairs to accommodate different needs?
For example, some of the different types include standard, lightweight, transport, electric, and tilt in space wheelchairs.
Tilt in space wheelchairs are unique because they allow the patient to recline as the seating system rotates around a fixed or sliding pivot point.
Why buy a tilt in space wheelchair? Here are all of the benefits!
5 Benefits of a Tilt In Space Wheelchair
1. Pressure Relief
Using the recline feature, a typical tilt in space wheelchair can tilt back about forty-five degrees. Some can even angle back fifty-five degrees.
Why is this significant?
The benefit of reclining can provide comfort and reduce the moderate risk of skin ulcerations that patients can face in a manual wheelchair. How?
Whether you realize it or not, while seated, you are adjusting or moving your position every few minutes. This is a natural thing people do to relieve pressure while sitting down, especially for long periods. However, people with cerebral palsy, muscle disease, or spinal cord injury can't move on their own.
That's where a tilt in space wheelchair comes in! They allow individuals to change positions often for optimal comfort. This reduces the amount of pressure placed on various areas of the back and lessens the risk of ulcers, enabling independent body movement.
The Tilt-in-Space VIP-515, for example, is one of the best wheelchairs on the market. The mobility aid of the VIP-515 shifts the center of gravity from zero to thirty-five degrees to relieve pressure for patients.
2. Recumbent Positioning
Some patients must lay back at all times. For example, if you or your patient has edema, the legs must be positioned at the level of or above the heart. Tilt in space wheelchairs are the only type of wheelchairs that can successfully achieve this position.
Similarly, if the patient suffers from dizziness, s/he may need to lay back in a recumbent or semi-recumbent position. Tilt in space wheelchairs can effectively achieve comfortable positioning for this purpose.
The MVP Ergo Reclining Wheelchair can move to a fully reclined position of 160 degrees! If you need a wheelchair that allows you to move to a fully recumbent position, the MVP Ergo Reclining Wheelchair is the one to buy!
3. Improved Posture and Stability
Tilt in space wheelchairs provides the best support for patients who cannot move on their own. Because of the optimum postural help, they can even help to correct curvature of the spine, such as in scoliosis.
Additionally, even a slight tilt can help prevent the patient from falling or slipping out of the chair, making it a much safer wheelchair for individuals who cannot move on their own. All in all, the wheelchair provides stability and balance for patients while still allowing them some independence.
The tilt system also helps to position the patient's head and trunk, which allows patients to maintain a clear line of sight without holding themselves up all day.
Moreover, not all wheelchairs have armrests, foot and leg rest, and a headrest. If you or your patient needs these components, the tilt in space may be the best option for you! They ensure the patient is comfortable and secure at all times.
The Drive Kanga Tilt in Space Wheelchair comes equipped with a depth-adjustable seat, a five-point harness, hip guides, lateral supports, and a curved headrest for the best full-body support possible.
4. Long-Term Use
If you or your patient must spend all day or long hours in a wheelchair, s/he will benefit from a tilt in space. As discussed, the reclining features of the chair allow patients to reposition themselves throughout the day, preventing them from becoming uncomfortable after just a few hours of sitting.
All in all, tilt in space wheelchairs are ideal for people who spend much of their time in a wheelchair because it allows them to remain comfortable and secure for extended periods.
5. Easy to Transport
Many people think of tilt in space wheelchairs as big and bulky pieces of equipment. However, many of the chairs fold down, are lightweight, and can fit into a typical car.
In fact, the Solara 3G is one of the most lightweight wheelchairs on the market, weighing only 34.5 pounds! Similarly, the Drive Kanga Tilt in Space Wheelchair can fold down for easy transport.
Find the Perfect Tilt in Space Wheelchair Today!
Now you know how a tilt in space wheelchair could improve a patient's quality of life by making them more comfortable, it's time to start shopping for one.
The best place to find all your medical supplies is at Amica. Amica Medical Supply has the best quality tilt in space wheelchairs for sale at the best prices.
So what are you waiting for? Shop for tilt in space wheelchairs today or contact Amica Medical Supply for more information about their products!