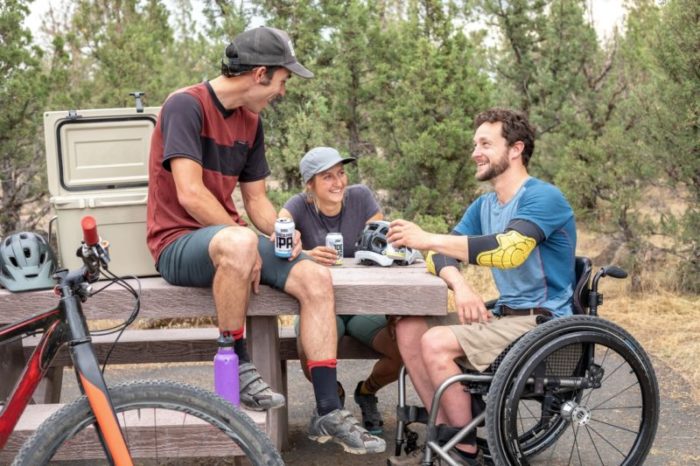 If you or a loved one sit in a wheelchair for long periods, you know that purchasing a wheelchair cushion isn't as simple as picking out a nice pillow.
Finding a wheelchair cushion with a comfortable cushion is crucial to ensuring the convenience and positioning of the person using it.
The right cushion can improve your posture, decrease skin breakdown, and even make travel easier. However, purchasing the wrong cushion can do just the opposite, making the individual who uses a wheelchair uncomfortable.
That's why we've compiled a list of five things you should know about how to choose a wheelchair cushion.
What You Should Know About How to Choose a Wheelchair Cushion!
1. Skin Protection
When you think of skin protection, you may be thinking of comfort. While comfort is a huge component, it's only the tip of the iceberg. In essence, many cushions help prevent skin breakdown.
One way a cushion can prevent skin breakdown is by aiding in proper weight distribution. By distributing your weight evenly on the seat, you won't have as much pressure on localized areas of your skin. In other words, you'll be able to sit for extended periods in complete comfort if you have a wheelchair cushion that prevents skin breakdown.
So it's important to asses how much protection you'll need. Do you already suffer from skin breakdown or are at high risk for it? You may consider purchasing a cushion such as the Invacare Matrx Flo-Tech, which is specially made for those with preexisting tissue damage or are at the highest risk for skin breakdown.
On the other hand, if you are at low risk for skin breakdown, you may consider purchasing a cheaper cushion.
2. Posture Support
If you have difficulty with lower extremity positioning and alignment or have poor posture, you may consider purchasing a cushion that can help you. These cushions are often adjustable, so you kind find just the right positioning for your pelvis and lower extremities. This helps to relieve pain in the back, shoulders, hips, and other areas of the body.
If you are looking for a cushion with the best posture help, consider purchasing the ROHO Hybrid Elite or the ROHO Nexus. These cushions are built with stability in mind, making it easy to transfer patients in and out of chairs, distribute weight evenly, and position the body for optimum posture.
3. Size and Weight
Wheelchair cushions come in many sizes. They can range from twelve inches in width to twenty-six inches. Additionally, the cushion's thickness can be anywhere from one inch to four inches. In the end, make sure it fits the width of the wheelchair seat and isn't too tall or too short for your particular needs.
Additionally, a heavy cushion can make independent travel harder for patients because it puts added weight to the chair. The ROHO LTV Seat Cushion, for example, is incredibly lightweight and supportive. On the other hand, the Drive Medical Titanium/Foam Wheelchair Cushion would be a better option for bariatric patients because it can redistribute larger amounts of weight.
4. Cushion Cover
The cushion isn't the only thing you need to think about when finding one for purchase. You also need to consider the type of cushion that comes with it. Is the cover on the cushion washable? Is it fluid-resistant? A cover like this is easier to clean. Additionally, you will want a cover that is soft to the touch and comfortable against the skin. Perhaps you would even prefer a slip-resistant cover.
The Invacare Matrix Flo-Tech cover has all of these amenities. The outer cover is moisture-resistant, breathable, and has a non-slip base. This is one of the best cushions on the market!
5. Material
Cushions can be made from a variety of materials. Some are made with foam, others with gel, and some are full of air. Still, other cushions are made with a mixture of materials.
Overall, no one material is better than another. Air cushions are lightweight and make the base more breathable and adjustable for patients. Foam ones offer support, and gel adds comfort. Of course, there are more benefits to each type of cushion. Often, the cushions with more than one material offer more benefits such as support, breathability, and skin protection.
Find Affordable Wheelchair Cushions That Will Suit Your Needs!
Amica Medical Supply has the best quality wheelchair cushions at affordable prices! Whether you need a cheap cushion for general use or a top-notch cushion to improve posture, prevent skin deterioration, and help with pressure relief, Amica has the products for you!
In fact, their prices start at just $33.50! To see a full list of available products, you can shop here for wheelchair cushions or contact Amica Medical Supply for more information about how to choose a wheelchair cushion that's right for you!