Those with limited mobility encounter significant daily challenges, especially heavier passengers or when it comes to navigating tough terrain. Having limited motor skills doesn't mean you have to depend on others to move around. That's why we offer heavy duty scooters for enhanced mobility. These scooters will take you where you want to go.
Heavy duty mobility scooters are flexible for use outdoors. They grant comfort and a way to travel in style for any user up to 400 or 500 pounds. They feature pneumatic tires that support a higher weight capacity than the typical scooter and can drive on rougher surfaces.
Models with smaller tires provide low resistance which allows a greater travel range. Models with larger tires allow navigation on all terrain. Choose between a three or four wheel design for different turning radius and stability.
What also make heavy duty mobility scooters different is the higher ground clearances and speeds, making them convenient and efficient. Amica is here to meet your needs the best we can, which is why you'll find some of the most useful scooters. Here are a few of our favorite heavy duty mobility scooters on the market.
The AFISCOOTER S model has won the renowned Red Dot Award, which recognizes outstanding designers and manufacturers every year. With the 4 Wheel's comfortable design, impressive driving range, and technologically innovative controls, it's not hard to see why. The AFISCOOTER S 4-Wheel also includes a lockable storage box, adjustable seat, and a top shock-absorbing steel frame.
If you face bad weather while out on the road, you can pull up an optional canopy to get cover from sun or rain. This scooter is a great vehicle for both regular roads and narrow paths!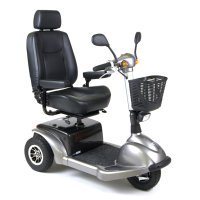 The Prowler 3-Wheel scooter gives complete comfort when traveling outdoors. It comes with high-back, adjustable captains seats. They can slide forward and back, which makes getting on and off the scooter a lot easier. You'll hit a top speed of 7.00 mph, but can keep it going for a 23-mile driving range.
If safety matters to you, consider the Prowler 3-Wheel. The safety package equips the scooter as if it were a car—complete with a front light, turn signals and two side mirrors.
Customers love the ergonomic handle and control panel on the Osprey 4-Wheel scooter, which provides physical support and control to the user. This is especially helpful for navigating new terrain because you will stay safe and comfortable while cruising up to a 38 miles estimated travel range.
The Osprey 4-Wheel is also one of few heavy duty mobility scooters able to handle up to 500 pounds.
Like its 4-Wheel cousin featured above, award-winning design and comfort best describe the AFISCOOTER S 3-Wheel Scooter. Passengers will have peace of mind while traveling with its numerous safety benefits.
The 3-Wheel model uses a programmable electronic controller. The tiller is an adjustable source of protection from extreme sun and rainfall. Plus, it has a battery and charger, which makes long-distance traveling much easier.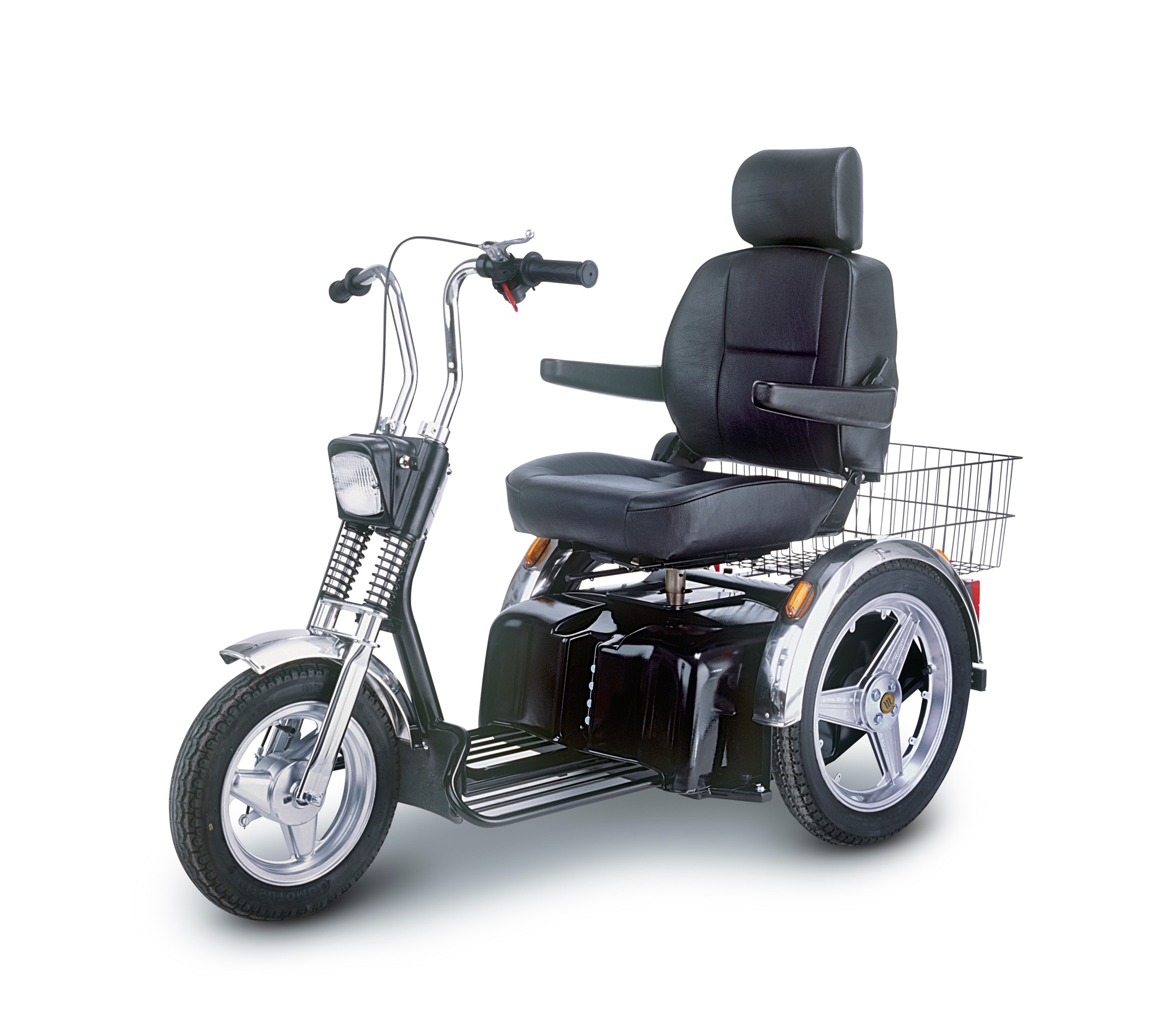 As with all the scooters on our list, this one succeeds at building a secure vehicle. You will likely find it easier to steer than any other scooter you've driven. Its strong steel chassis and rear power add to its safety and maneuverability.
The large rear basket enables users to carry some essentials and even hit the mall for some shopping. And the orthopedic seats keep you comfortable during trips.
Looking for heavy duty mobility scooters to increase your range and maximize what you can carry on long shopping trips? Amica offers top brands at affordable prices with free shipping on any mobility scooter ordered. Browse all of Amica's heavy duty scooters!