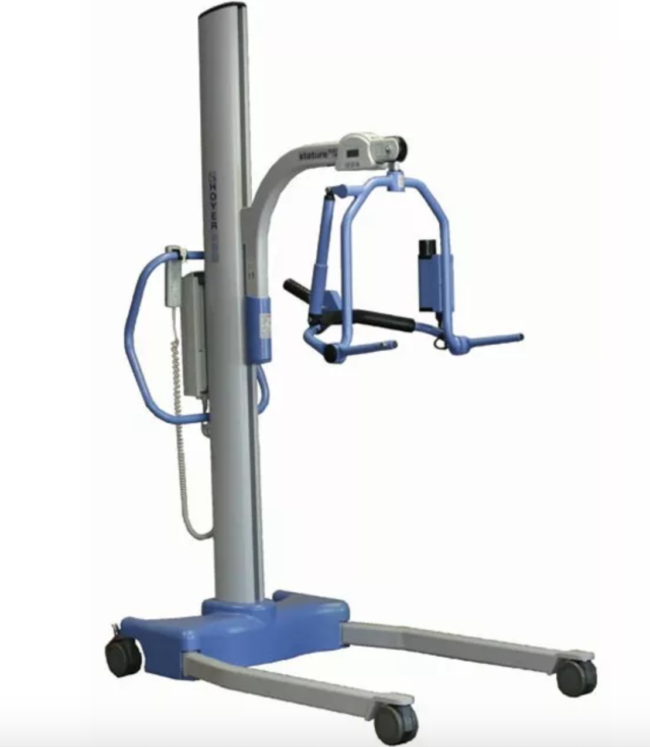 Patient lifts maneuver individuals in hospitals and nursing homes to decrease caregiver injury. In addition, patient lifts are especially helpful in in-home healthcare settings where patient transfers are commonplace.
Patient lifts are vital machines that make the patient transfer much easier and one of the best lifts you can get is a Hoyer lift.
That being said, should you buy or rent a Hoyer lift?
Read on to learn more about the pros and cons of renting vs buying your Hoyer patient lift!
The Pros and Cons to Buying vs Renting Hoyer Lifts
Buy
Pros
One of the greatest advantages of buying a Hoyer lift is that you get complete ownership of it. In this case, you can issue upgrades that may not be available if you rented the lift.
Moreover, buying a Hoyer lift is the best option for long term care. Renting will ultimately cost more if you plan to use the lift for a long period of time. Therefore, buying a Hower lift is a more cost-effective option.
Additionally, you have the opportunity to earn equity if you buy a Hoyer lift. This is an advantageous option if you don't plan to use the equipment long term.
While buying may seem expensive; nonetheless, you can find affordable options at Amica Medical Supply. They offer a personalized experience to help you find the best lift for you and even have online instructions on how to use Hoyer lifts and where to find replacement parts.
Cons
There are great advantages to purchasing a Hoyer lift. Nonetheless, there are a few disadvantages that you should know before making the purchase.
First, while it may be less expensive to buy a Hoyer lift than to rent one over a long period of time, you still have to pay money upfront. However, Medicare can partially cover the purchase of your lift.
Moreover, if your Hoyer lift doesn't have a warranty, you will have to pay for any damage or maintenance of the machine.
Lastly, as new technology emerges, old Hoyer lifts' market value will depreciate with time.
Rent
Pros
When you rent a Hoyer lift, you make regular, monthly payments. That being said, renting is perfect for short term recovery, such as after a surgery.
Another added bonus to renting is that the rental company will pay for the maintenance of the machines and you can typically upgrade your lift model without a huge fluctuation in price.
Cons
However, as mentioned, renting a lift will ultimately cost you more in the long run. If you plan on using the lift for more than a year, you are better off buying a Hoyer lift.
You don't own it so you don't have control over it. For example, you won't be able to install extra parts or upgrades if the rental company does not offer them.
Get Your Hoyer Lift Today!
Whether you decide to buy or rent a Hoyer lift simply depends on your personal circumstances. However, it mostly comes down to the length of time you plan on using the lift. If you would like to put patient lifts in a hospital or nursing home, it's usually better to buy. If you need one for personal homecare use for a limited period of time, you may consider renting.
If you decide to buy, Amica Medical Supply offers affordable prices on Hoyer patient lifts for purchase. Contact Amica Medical Supply today to learn more!