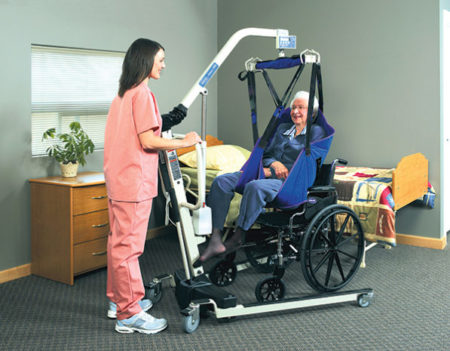 As a caregiver, you are often responsible for assisting patients in everyday activities. These can include eating, bathing, and especially moving! To the untrained eye, patients transfers may seem like an easy task, but it is anything but. In fact, performing patient transfers improperly or without the correct lift often results in injury. According to research, caregivers have the highest incidence report when it comes to musculoskeletal disorders. It is almost seven times higher than any other industry! With injury rates as high as this, it is imperative that steps be taken to better educate caregivers. Where should we start? Keep reading to find out.
Analyzing Your Patient's Condition
Before moving a patient, caregivers should ask themselves two important questions. First being, "Can my patient assist in this transfer?" If they are fully able to assist, caregiver assistance is not needed, stand by for safety. On the other hand, if they are only partially able and have upper extremity strength in both arms, have the patient lift up while the caregiver pushes the knees to reposition. If they are only partially able but lack sensation, cues may be needed to remind the patient to reposition (Medline). By addressing this question first, the caregiver can avoid putting themselves in a position which may result in injury.
The second question that should be considered is, "Can my patient bear weight fully, partially, or not at all?" If they are fully able to bear weight, assistance is not needed but supervision is. On the other hand, if they are only partially able to bear weight or can't bear weight at all, transfer equipment may be needed. Depending on the transfer being performed, a full body, sit-to-stand, or chair lift may be of great assistance. Lifts of these sorts are capable of supporting a patient's full body weight; thus, protecting the caregiver from straining their neck, back, or shoulders.
Bariatric Patient Transfers
With bariatric patients becoming more prevalent in the medical field, it is important to ensure caregivers can provide quality care. With that being said, it is also crucial to protect their caregivers. Due to their large build, transferring bariatric patients can easily result in injury if precautions are not taken. Healthcare providers should be trained on use of the bariatric algorithms and the equipment that has been identified as appropriate. It is recommended that a hands-on training session be available to staff soon after a bariatric patient arrives on the unit. (Essentials of Bariatric Patient Handling)
Perhaps the most important thing to note in the transfer of bariatric patient is to never attempt it alone. High risk transfers like this should always have multiple individuals assisting even when using a bariatric lift! If performed alone, there is a high risk of injury for both the caregiver and patient.
Overall, the work that caregivers is so important. Without them, the medical field would not be as effective or able to provide quality care. All the more reason why hospitals, clinics, hospices, and other facilities should care for its employees' wellbeing. By investing in continued education and proper transfer equipment, we can reduce the alarming rates of injury amongst caregivers.
Thinking About Investing in a Lift? Check out our Top 5!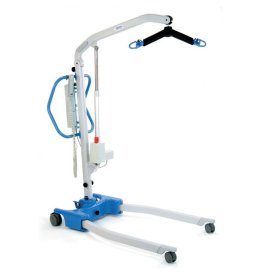 The Hoyer Advance-E performs an outstanding range of transfers. This lift is especially useful when performing transfers to and from large chairs, bulky commodes and wheelchairs. It is a great choice for nursing programs, as students can practice several common lifts on it.
Bestcare Transfer Sheet is disigned to make it easy for caregives to reposition patients in bed. Ultra low friction material makes it much easier for lateral transfes and adjustments.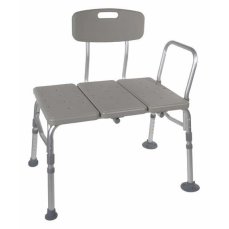 This is a great transfer tool for nursing students to practice with. This particular model is reversible to accommodate any bathroom. At $79.95, this is a low cost investment that can drastically change your program.
The Hoyer Advance Access/Toileting sling facilitates access for toileting and easy removal of clothing. It is a great item to invest in, as it is low cost and can help students perform several transfers. This sling can be used with Hoyer Advance, Presence and Stature lifts.