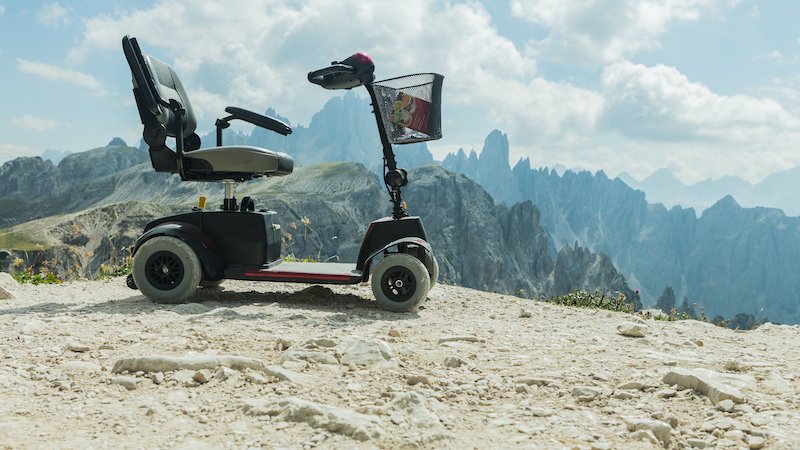 Whether you're taking a quick trip to the store or heading to see a relative down the road, traveling should be a fun and comfortable experience. Portable mobility scooters offer a comfortable and efficient way to get around, no matter where you are. 

With designs built for comfort and ease, portable scooters help you make the most of your excursions. But which mobility scooter is right for you? Explore the best portable mobility scooters for easy travel below!
5 Best Portable Mobility Scooters For Traveling
The mobility scooters below offer features for comfort, safety and ease of use. Browse the options below to uncover the ideal scooter for you. Then, learn how to care for portable scooters with our mobility scooter tips!

1. Zip'r Roo 3-Wheel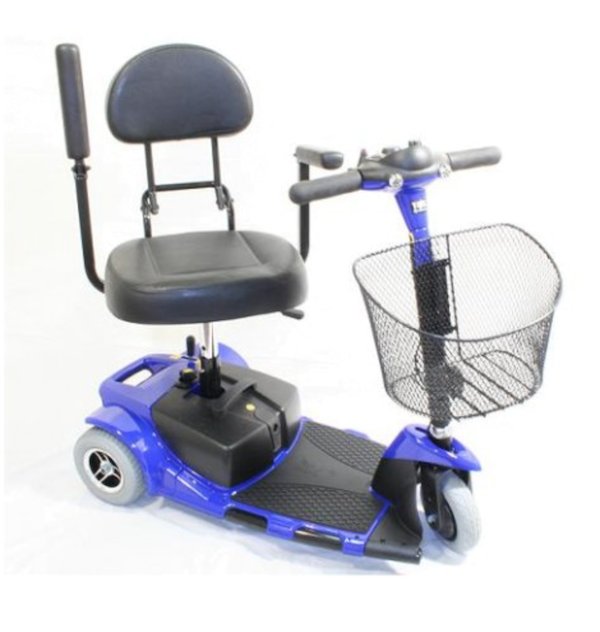 The Zip'r Roo 3-Wheel makes traveling simple. The scooter design is based on the "simplicity in mobility" mindset. Thanks to this, the scooter is easy to assemble, disassemble and free from loose wire cables that need to be connected. Additionally, the Zip' Roo includes a safety headlight for evening or nighttime use and expandable armrests for cushion as you ride. Indoors or outdoors, this portable scooter is reliable and ready to roll!

Price: $629

2. LiteRider 4-Wheel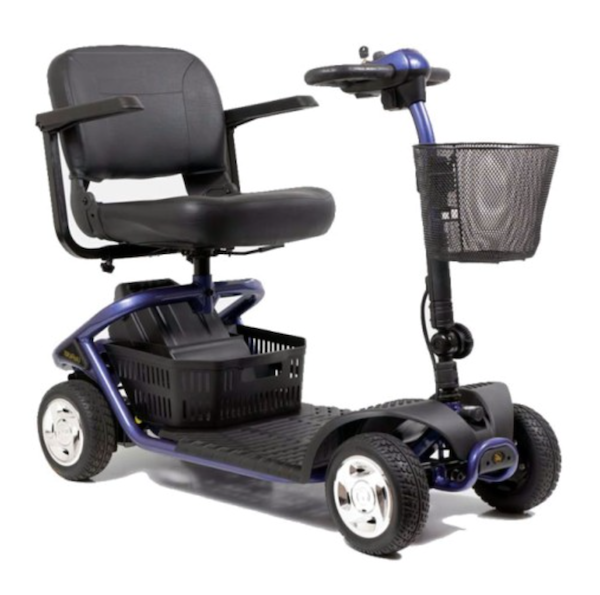 The LiteRider 4-Wheel combines the best of portable scooters with the comfort and roominess of a full-size scooter. It's the best of both worlds! The scooter can be disassembled quickly and taken with you to different destinations.

Unlike most portable scooters, this offers a spacious, stadium-style seat and two storage baskets. The anti-rust frame is made of steel and built to withstand wear. You can also find mobility scooter accessories to take this awesome scooter to the next level!

Price: $1,441

3. Zip'r Traveler 3-Wheel
Unlike many portable mobility scooters that curve into a narrow point near the front wheel, the Zip'r Traveler 3-wheel is straight along the edge. This allows the user to rest their feet comfortably by the front wheel. This scooter has a 30" turning radius to allow the rider to navigate tight spaces easily. 

But you don't have to take our word for it. A Zip'r Traveler user shared her experience:

The scooter "allows me to buzz around the house in a flash. And it's fun to ride as well. I love this machine, and I highly recommend it to anyone seeking an economical, well-constructed, and easy-to-navigate scooter for inside the home!"

Price: $724
4. Go-Go Ultra X 3-Wheel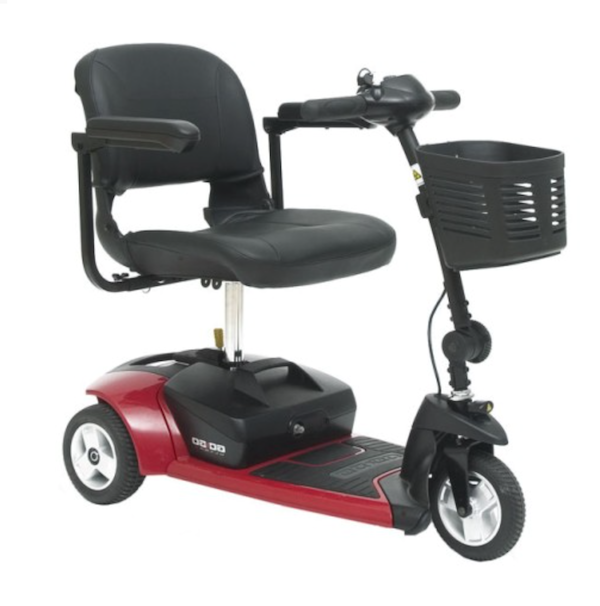 When it comes to portability scooters, the Go-Go Ultra X 3-wheel is one of the most popular choices. This lightweight scooter is easy to put together. On top of that, it comes with a locking mechanism that makes disassembly a breeze.

The heaviest part of the scooter weighs just 28 pounds, and the lightweight frame means transporting the scooter is not a heavy burden. The Go-Go Ultra features both on and off-board charging. 

Price: $879

5. MiniRider 4-Wheel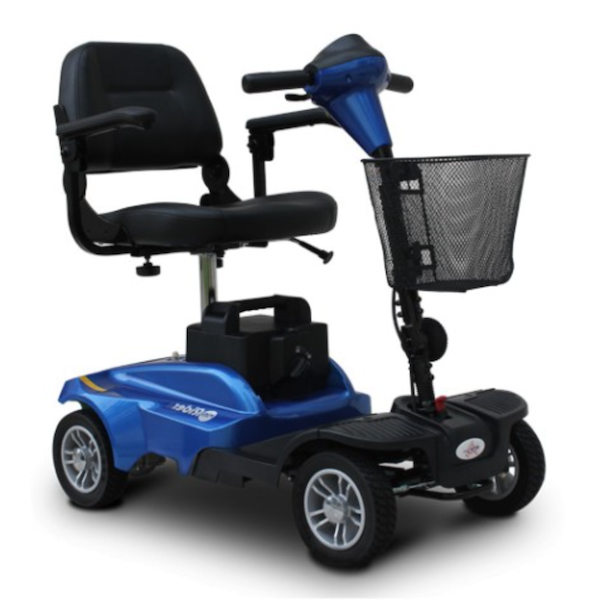 If you are on-the-go, the MiniRider 4-Wheel has you covered. With a driving radius of up to 15 miles, this scooter works well while exploring on vacation, visiting an amusement park, shopping at a mall and more. The scooter can hold up to 275 pounds, and it easily disassembles into five pieces that can fit in the car and go where you go. 

One user shared her MiniRider experience:

"The scooter is simple to use, not too many controls to confuse you, it charges quickly and is very compact. Great scooter, great candy apple red color and a better quality of life for me!"

Price: $899
Find Your Perfect Portability Scooter at Amica!
We hope you enjoyed rolling through the list of top-rated portable scooters. The good news is, there is more where that came from! You can browse Amica Medical Supply to find a large selection of portable mobility scooters. 

Amica Medical Supply is the largest online Authorized Distributor of top-brand medical products. Our low prices and high-quality products delight customers as they shop the array of items we carry. Plus, our supportive customer service team is ready to help with any questions or concerns.

Shop mobility scooters and accessories today!